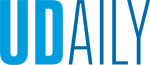 Hospitable hospitals
Article by Sunny Rosen Illustrations by Jeff Chase November 17, 2016
Christiana Care Medical Group reports increase in patient satisfaction working together with UD
Patients of Christiana Care Medical Group are reporting increased satisfaction in the wake of the University of Delaware's Patient Experience Academy, which imparts medical employees how to use hospitality industry expertise to provide the best customer service to patients.
Since the program's first month in July 2015, Christiana Care has seen a sizable increase in scores on the Clinician and Group Consumer Assessment of Healthcare Providers and Systems (CGCAHPS) summarized by Press Ganey. This survey is a standardized tool to measure patients' perception of care provided by physicians and staff in an office setting.
While Christiana Care Medical Groups' previous CGCAHPS scores hovered around the high eighties, scores received subsequent to the beginning of the Patient Experience Academy were above 90 percent based on over 8,000 customer evaluations. The greatest improvement has been seen in scores relating to staff demonstration of teamwork, respect and helpfulness, all crucial elements of the Patient Experience Academy.
"The Patient Experience Academy is an innovative learning model that has helped our employees strengthen and grow their skills so they can continue to provide our neighbors with exceptional experiences," said Shawn R. Smith, vice president of patient experience at Christiana Care. "We are very grateful for this strong partnership that we have forged with the University of Delaware."
The program, made possible by a partnership between UD's Hospitality Associates for Research and Training (HART) and Christiana Care Health System, helps medical employees to view patients as guests and to provide the hospitality that can be so impactful on hospital visits.
Ali A. Poorani, director of HART and creator of the Patient Experience Academy, said that the improvement in patient survey scores demonstrates the value of hospitality skills for medicine and many other fields.
"We are very happy with the sustained results," Poorani said. "From day one, our focus was on the Christiana Care Way, attention to detail and managing patient expectations at all touch points."
Poorani explained that each cohort of the Patient Experience Academy works to build flexibility, empathy, conflict resolution, customer service and more. UD's Healthcare Theatre also works with each cohort, as theatre students use their acting skills to help participants practice real patient scenarios in the classroom.
"It is a delight to work with an enthusiastic leadership team that is committed to keeping patient experience as well as patient and employee engagement in the forefront of their operations," Poorani added.
Sheryl Kline, chairperson of UD's hospitality department and a Patient Experience Academy workshop leader, said that possibilities abound when it comes to applying hospitality knowledge and techniques to a variety of fields like health care.
"Patients, customers and guests share many similar needs, and this means that top health care systems today must do more than heal their patients," Kline continued. "They must provide personalized, welcoming and caring service and environments."