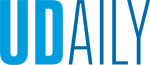 In Memoriam: Willard A. Fletcher
Article by UDaily staff Photo by Kathy F. Atkinson November 07, 2016
Memorial service for Willard Fletcher, professor emeritus of history, set Nov. 11
The University of Delaware Department of History will hold a memorial service and reception honoring the late Prof. Willard Allen Fletcher at 3 p.m., Friday, Nov. 11, in Bayard Sharp Hall on the campus.
Prof. Fletcher, who was professor emeritus of history at the University, died of pneumonia March 28, 2016, at Christiana Care. He was 91.
Prof. Fletcher was a distinguished historian of modern and contemporary Europe, with a pioneering interest in Holocaust studies. In 1960-61, he was director of the American Historical Association project for the microfilming of German military and administrative documents captured at the end of World War II. Working against a tight deadline and in cooperation with the National Archives, Prof. Fletcher saw this work through to completion. The documents were published in numerous co-edited volumes from 1961 to 1982.
Early in his career, he also published an outstanding monograph, The Mission of Vincent Benedetti to Berlin, 1864-1870 (The Hague, 1965), a contribution to the origins of the Franco-Prussian War from the standpoint of the French ambassador to Prussia.
In retirement, Prof. Fletcher and his wife, Jean Tucker Fletcher, edited and published the memoirs of the U.S. consul in Luxembourg in the first years of World War II: Defiant Diplomat. George Platt Waller. American Consul in Nazi-Occupied Luxembourg, 1939-1941 (Newark, Delaware, 2012). In these memoirs, Mr. Waller wrote movingly about his efforts to extricate endangered Jews from occupied Luxembourg.
He also wrote numerous articles dealing with Luxembourg, Belgium and the Netherlands in the war.
Prof. Fletcher had lived through much of this history himself. He was born in Vermont in 1924, the son of an Army officer in World War I who married a woman from Luxembourg. With his mother and his two sisters, Prof. Fletcher returned to Luxembourg in 1926 and attended schools there, becoming fluent in French and German and experiencing the German occupation of Luxembourg at first hand.
When Germany declared war on the U.S. in 1941, Prof. Fletcher was 17 and in high school. Three Gestapo agents removed him from his trigonometry class, and he spent close to two years, 1942-1944, interned in a prison camp for enemy aliens in Bavaria. On one occasion, Heinrich Himmler visited that camp, an experience that Prof. Fletcher later described as "chilling."
When he was repatriated to the U.S., he connected with his older brother, then in New Jersey, joined the U.S. Army, trained as a scout and returned to Europe in 1945 as a combat infantryman. He was one of the first American soldiers to enter the overcrowded, international prisoner-of-war camp at Moosburg, outside of Munich, Germany. Prof. Fletcher always remembered the enthusiastic reception of the prisoners, many of them Americans.
He left the Army in 1946 and took a degree in political science at the University of Vermont in 1949. He earned his master's degree in history at the University of Arkansas in 1952 and four years later his doctorate at the University of Pennsylvania, where he studied with the eminent Lynn Case, whom he always revered.
Dr. Fletcher's teaching career took him back to the University of Vermont and then to the University of Colorado, the University of Texas, and finally to the University of Delaware, where he served from 1969 until he retired in 1989.
Prof. Fletcher came to Delaware as chair of the Department, a role that he fulfilled from 1969 through 1975.
John J. Hurt, professor emeritus of history, remembers Prof. Fletcher as a superb chairperson, noting, "He regarded his office as a service role and worked selflessly to strengthen the department in every way. He supported his numerous younger colleagues, then untenured assistant professors, with unstinting emphasis. Almost all achieved tenure. As chair, he accepted a new structure of democratic governance for the department and made it work. He broke what was then new ground when he insisted that women professors receive compensation equal to that of men of comparable rank and accomplishment."
Prof. Fletcher was the lead investigator on the first of two National Endowment for the Humanities grants that helped launch the History Media Center, still in service today. These grants permitted students to work in the National Archives and produce slides using Archives photographs. Dr. Fletcher moved out of his spacious chair's office and gave that room to the Media Center. As the center developed, more and more history teachers made use of its growing collection of slides, today digitized, and other media.
Several valuable hires took place during his tenure as chair, including two senior professors recruited from another institution.
Mid-way through his career at Delaware, Prof. Fletcher became a pioneer in promoting Holocaust studies and, in this regard, served on the Memorial Council for the United States Holocaust Memorial Museum. He taught a Holocaust course at Delaware before and after his retirement, which always drew a large enrollment.
In 1949-50, then a doctoral student at Penn, Prof. Fletcher enrolled at the University of Brussels, in the first class of Fulbright Scholars to be so selected. He held a Guggenheim Fellowship in 1963-64 and the government of Luxembourg awarded him the honor of the Couronne de la Chêne in 1976.