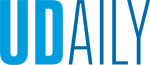 Domestic violence research
Article by Harpreet Kaur Photo by Alison Burris November 11, 2016
Undergraduate student collaborates on domestic violence research
Olivia Blythe, a human services and women and gender studies major at the University of Delaware, is hoping to make a career assisting and advocating for survivors of domestic abuse.
So, when she learned UD faculty member Ruth Fleury-Steiner was looking for undergraduates to help with her longitudinal study of women's experiences with the civil protection orders, Blythe jumped at the chance.
Partnering with the Delaware Coalition Against Domestic Violence, and with the cooperation of Delaware's Family Court, Fleury-Steiner, associate professor of human development and family studies, and Susan Miller, professor of sociology and criminal justice, established data collection protocols in the summer of 2014.
Since then, more than 50 undergraduate and graduate students from human services, sociology, women's studies, criminal justice and political science have conducted structured observations of protection order hearings in Family Court and interviewed survivors of domestic abuse about their experiences in court.
Blythe first met Fleury-Steiner in 2015 when the faculty member was recruiting students to conduct observations of protection order hearings. As a human services major with a domestic violence prevention and services minor, this project fit Blythe's interests well.
She worked with several other students and the Delaware Coalition Against Domestic Violence in order to conduct observations during the fall of 2015. She went to the courthouse in Wilmington every Friday at 8 a.m. for an entire semester.
Fleury-Steiner was appreciative of her students' dedication. "Quite frankly, this research project would not have been possible without undergraduate research assistants. But Olivia is one of a handful who have stood out, in part because of her motivation and interest in the topic," she said.
In fact, it was Blythe's attention to detail that made Fleury-Steiner seek her out again when she needed help with the data collected through interviews with women seeking protection orders.
Blythe is now working directly with Fleury-Steiner inputting data into a system — coding women's recorded responses and correcting errors to better reflect the actual interviews — and is helping to conduct preliminary analysis.
"This research has pointed out gaps in the civil court system that will better my future advocacy practice and informed me of the resources available," said Blythe.
Once completed, the findings will be published in academic journals, but also shared with Family Court and advocates across the state, to ensure women's needs are being addressed.
Blythe's passion for advocacy is not limited to work in Delaware. She is also interested in serving refugees entering U.S. and women around the world who have been exploited.
In the summer of 2014, Blythe served an internship in Indonesia and the following year traveled to India to provide career and life skills to sex workers and their children rescued from red light districts.