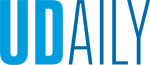 SMART SCHOLARSHIP
Article by Diane Kukich May 23, 2016
Doctoral student wins DOD support for materials research
Sean Fudger, a doctoral candidate in materials science and engineering at the University of Delaware, has received a Science, Mathematics and Research for Transformation (SMART) Scholarship for Service Program from the Department of Defense (DOD).
Established to support undergraduate and graduate students pursuing degrees in science, technology, engineering and mathematics (STEM) disciplines, the program aims to increase the number of civilian scientists and engineers working at DOD laboratories.
Advised by Chaoying Ni, professor in the Department of Materials Science and Engineering, Fudger is conducting research on steel-encapsulated metal-matrix composites for advanced structural applications.
The aim of the research is to create a low-cost lightweight system for applications in the aerospace, marine and automotive industries. In general, reducing the weight of structural components results in increased fuel economy while maintaining structural integrity.
According to Ni, who is also director of UD's W. M. Keck Center for Advanced Microscopy and Microanalysis, the project was selected for beam access by the Canadian Neutron Beam Centre in Chalk River Ontario, Canada.
"CNBC is a global leader in the development of materials and products for businesses and external researchers alike," Ni says.
"Access to these beam lines is typically limited to around 250 researchers per year, and Sean's project represents a transformative material structure-property engineering through material design and computation, non-conventional processing, and advanced characterization. Neutron diffraction experiments allowed Sean to quantifiably measure the residual stresses present within the materials, which resulted in improved properties."
SMART Scholarship winners receive a full scholarship and are offered employment upon degree completion. In addition to full tuition and fees, recipients are paid a stipend ranging from $25,000-$38,000, depending on the degree pursued.
Following graduation, Fudger will work at the U.S. Army Research Laboratory at Aberdeen Proving Ground in Maryland.
Throughout his doctoral work, he has also been an Oak Ridge Institute for Science and Education (ORISE) contractor within the Lightweight and Specialty Metals Branch in the Weapons and Materials Research Directorate in the U.S. Army Research Laboratory.
"The financial support this scholarship provides will allow me to focus on finishing up my research here at the University of Delaware," Fudger says, "and, more importantly, it supplies a smooth transition into a permanent role within the DOD."
He plans to continue performing research and development on many applied Army projects after graduation.