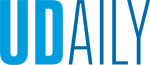 'RESILIENCE ENGINEERING'
Article by Diane Kukich Photo by Evan Krape May 31, 2016
Attoh-Okine publishes new book with Cambridge University Press
The University of Delaware's Nii Attoh-Okine recently published a new book with Cambridge University Press, Resilience Engineering: Models and Analysis.
"Although there are many definitions of resilience engineering, the book focuses on resilience as the potential for a system to maintain its structure and form in the presence of external events," says Attoh-Okine. "Characteristics of resilient systems include redundancy, diversity, efficiency, autonomy and adaptability."
The book proposes a unified framework of resilience engineering, provides a general introduction to selected data science topics, and gives a brief introduction to the use of big data in resilience engineering. It also includes case studies on the resilience of urban infrastructure, transportation and energy systems.
According to the Cambridge University Press website, the book was written for readers who have backgrounds in probability. Suitable for practicing engineers, analysts, and researchers, the text offers a balanced mix of background, theory and applications tailored for practitioners, along with examples to illustrate key computational algorithms, end-of-chapter exercises and references, and case studies.
Currently Cambridge Press is advertising the book under engineering mathematics and programming, but it is equally applicable to wide range of specialties involving safety and risk analysis.
Nii Attoh-Okine is a professor in the Department of Civil and Environmental Engineering at UD. He is also on the editorial board of the International Journal of Civil Engineering and Building Materials, associate editor of the ASCE-ASME Journal of Risk and Uncertainty in Engineering Systems, and associate editor of Advances in Data Science and Adaptive Analysis. In addition, he has served as chair and co-chair of major conferences on resilience engineering, uncertainty and risk analysis.