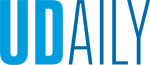 Playful design
Article by Elizabeth Adams May 26, 2016
Video by Ashley Barnas
Education, engineering students collaborate to create children's toys
The sounds of giggles, bouncing balls, choo choo trains and musical chimes could be heard echoing in the halls of the University of Delaware's Laboratory Preschool.
These joyful sounds of play were the result of toys designed by an interdisciplinary team of students in UD's Department of Human Development and Family Studies (HDFS) and theDepartment of Mechanical Engineering (MEEG).
This year's theme for the sophomore mechanical engineering design project was to create toys for children ages two to four years old. The engineering students were certainly capable of building such toys, but would they be functional, safe and educational? Would the children enjoy playing with them?
That is where the early childhood education students from HDFS joined the team as consultants, helping the engineers to create developmentally appropriate toys for toddlers and preschoolers.
Through a guest lecture by HDFS faculty members Myae Han and Lynn Worden, engineers were exposed to lessons on types of play, developmental information and learning goals for children of different age groups.
Likewise, early childhood education majors visited the Design Studio in Spencer Laboratory and learned about the tools used to build and construct products. The project was coordinated among the two programs between Jennifer Gallo-Fox and Worden (both HDFS), and Jenni Buckley and Michael Keefe (both MEEG).
In 2013, the Next Generation Science Standards were published by the National Research Council and incorporated engineering into the K-12 science curriculum in the U.S.
"One of the goals of this project was to help teachers learn about the engineering process so in the future they can bring a stronger understanding of engineering concepts into their classroom culture," said Gallo-Fox, assistant professor of human development and family studies.
"Done right, design is actually play," said Buckley, assistant professor of mechanical engineering. "We are all innately designers, you can see that in kids."
Mutual respect
Students who may otherwise have never worked together learned to appreciate the knowledge brought by the other team members' discipline.
"It was nice to show a hard science major what we do as educators. That this is a toy, but it is also a lesson in a child's development," said Miranda Kale, a junior early childhood education major.
"There was a lot of respect between the education and engineering students," said Buckley. "Both groups met in the middle. Engineering students knew right from the get-go that they were not experts in young children, and if their project were going to succeed they were going to have to partner with the consultant embedded in their team."
This teamwork provided students a glimpse into situations they would face in their professional careers. Engineers are expected to work with clients or disparate teams as they develop products. And educators benefit by learning the process behind creating the materials that will one day fill their classrooms.
For the initial brainstorming process, engineering students recalled childhood memories of their favorite toys.
"We wanted to make a toy like Mr. Potato Head," said Grace Ruiz Cooper, engineering sophomore. "Then we created a wants and constraints chart. With the help of our consultant, we begin to consider how our toy could be educational, safe, durable, big enough to manipulate and allow for self-exploration."
Throughout the immersive design process, engineers created prototypes of various toys. This helped them appreciate important design considerations including safety hazards, sizes and interest.
"Toddlers are imaginative and love using their hands but their motor skills may not be totally developed," said early childhood education student Maddie McGrail. "My role was to oversee the engineers' ideas, figure out what is safe for kids, what they are interested in, and what is going to catch their attention."
The final prototype
On May 17, engineering students displayed their final prototypes at the Department of Mechanical Engineering Design Showcase.
Although students were squeezed into a small room, their toys reflected their vast imaginations.
Pull toys designed in child-favorite shapes, like animals, castles and trains.
Building blocks filled with bells and beans to create a musical experience for children as they constructed towers.
Colorful foam pieces that toddlers could assemble into rocket ships.
Plexiglas pieces built into coral structures that could be placed in a fish tank.
"I think the engineering students were surprised that even toddlers could start to learn science concepts like cause and effect, conservation of mass, and the effect of gravity through play," said Worden, assistant professor of human development and family studies.
Based on the reactions of the children and the overall design plan, some toys have been identified as potential products for a toy manufacturer, and open-source sites allow daycare providers and parents to create some of these toys themselves.
"This partnership provided an opportunity to get to see how children engaged with the toys and integrate many units across campus," said Gallo-Fox.
"The collaboration between engineering and early childhood went so well this semester that we're looking forward to continuing and possibly building upon it next year. It's been exciting bringing our two disciplines together. We've all learned a lot," said Worden.