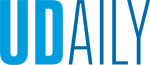 PARKMAN PRIZE
Article by Ann Manser May 23, 2016
Historian's book on early missionaries to Middle East is honored
The University of Delaware's Christine Leigh Heyrman has won a top prize from the Society of American Historians for her book about the first American Protestant missionaries who traveled to the Middle East to reach out to Muslims in the 19th century.
Heyrman, the Robert W. and Shirley P. Grimble Professor of American History, was awarded the Francis Parkman Prize, presented annually to a nonfiction book that is distinguished by its literary merit and makes an important contribution to the history of what is now the United States.
In announcing the prize for American Apostles: When Evangelicals Entered the World of Islam, the society described the book as "a work of surpassing interest and power" that "vividly evokes the very particular ethos of 19th-century American evangelicals."
Heyrman was praised for her "meticulous research, shrewd analysis and supple, elegantly evocative prose." The society said that the book brings characters and events to life and provides a deeper examination of how people respond to engaging with others who are different from themselves.
American Apostles tells the story of three young missionaries from New England who visited Ottoman Turkey, Egypt and Syria seeking to bring Christianity to these Muslim populations. They were not only the founding members of the Palestine mission but also among the first Americans ever to travel extensively in the region, and they played a crucial role in shaping U.S. understanding of the Muslim world.
Heyrman, who joined the UD faculty in 1990, is also the author of Commerce and Culture: The Maritime Communities in Colonial Massachusetts, 1690-1750 and Southern Cross: The Beginnings of the Bible Belt.
The Society of American Historians at Columbia University, founded in 1939, encourages and promotes literary distinction in the writing and presentation of American history. Its members, by invitation only, include scholars, journalists, documentarians, filmmakers, essayists, novelists, biographers and poets.
The Parkman Prize is named for a 19th-century historian widely honored for his elegant prose style.