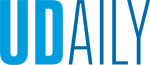 2016 Common Reader
Article by Jerry Rhodes May 17, 2016
Otsuka's 'When the Emperor was Divine' selected as First Year Common Reader
When the Emperor was Divine, a book by Julie Otsuka, has been selected as the University of Delaware's 2016 First Year Common Reader program.
Through the program, selected works are read by UD first year students before arriving on campus for the fall semester in conjunction with other events.
The winner of the Asian American Literary Award and the American Library Association Alex Award, When the Emperor was Divine (Anchor, 2003), recounts a Japanese American family's experiences in an interment camp during World War II.
Their journey from free citizens of the community to virtual prisoners in the dusty Utah desert camp began in 1942, on a sunny day in Berkeley, California. After seeing a sign in a post office window, a woman returned to her house and matter-of-factly began to pack her family's possessions.
Like thousands of other Japanese Americans, they had been reclassified, virtually overnight, as enemy aliens and were being uprooted from their homes.
The book is described as a work of enormous power that makes a shameful episode of American history as immediate as today's headlines.
Otsuka also is the author of The Buddha in the Attic, which won the PEN/Faulkner Award and France's Prix Femina Étranger, and was a finalist for the National Book Award.
Otsuka's work has been translated into more than 20 languages and has sold over 600,000 copies. Her short story Diem Perdidi was included in 100 Years of the Best American Short Stories.
A recipient of a Guggenheim fellowship and and Arts and Letters Award in Literature from the American Academy of Arts and Letters, Otsuka lives in New York City.
About the First Year Common Reader
The First Year Common Reader is a unique opportunity for students to engage in a meaningful conversation with fellow students and to begin to share in the intellectual life of the entire UD community.
The book is read before arriving on campus with speakers, films and other cultural events organized around the theme of the book throughout the first semester.
Previous common readers have included Equal Justice, by Bryan Stevenson; Thank You for Your Service, by David Finkel; My Beloved World, by U.S. Supreme Court Justice Sonia Sotomayor; Behind the Beautiful Forevers: Life, Death and Hope in a Mumbai Undercity, by Katherine Boo; and The Immortal Life of Henrietta Lacks, by Rebecca Skloot.
For more information on the Common Reader, visit the website.