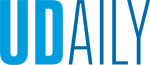 HEALTH SCIENCES
Article by Dante LaPenta Photo by Kathy F. Atkinson May 26, 2016
Newton named CHS executive director for administration, operations
Franklin Newton will join the University of Delaware College of Health Sciences as executive director for administration, internal relations and operations.
Newton is a 22-year veteran of the University. Most recently, he has served as acting vice president and chief of staff for President Nancy Targett.
Immediately prior to that role, Newton spent almost a decade as assistant dean in the College of Earth, Ocean, and Environment.
"I'm thrilled. The College of Health Sciences is creating incredible opportunities not only for students and researchers, but also for the public," said Newton. "The college is connecting the community to University of Delaware science and research and I can't wait to be a part of it."
He will work out of McDowell Hall, but will also spend significant time in the STAR Health Sciences Complex. The college has undergone major growth over the past half-decade, including adding a new communications sciences and disorders program.
To create space, the college will become a major tenant in a new Science, Technology and Advanced Research (STAR) Campus building, which breaks ground in the fall. Newton will be intimately involved with this expansion and the college's continued growth.
"We look forward to having Frank bring his talents to the college," said Dean Kathleen Matt. "Frank has been an incredible asset to the University. He will expand our connections across the University and enhance our community impact."