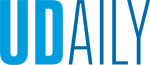 NATIONAL HONOR
Article by UDaily staff Photo by Ryan K. Morris / National Science and Technology Medals Foundation May 31, 2016
UD alumnus Rakesh Jain receives National Medal of Science
In a special White House ceremony on May 19, President Barack Obama awarded medals to the latest honorees of the National Medal of Science and National Medal of Technology and Innovation.
Included in this group was Rakesh Jain, who earned his master's and doctoral degrees in chemical engineering in 1974 and 1976 from the University of Delaware. Jain, who is now director of the Edwin L. Steele Laboratory for Tumor Biology in the Department of Radiation Oncology at Massachusetts General Hospital, received the National Medal of Science.
The National Medal of Science was created by statute in 1959 and is administered for the White House by the National Science Foundation.
The Medal of Science is the nation's highest honor for achievement and leadership in advancing the fields of science and technology. It is awarded to individuals in science and engineering who have made outstanding and important contributions to the advancement of knowledge in the fields of behavioral and social sciences, biology, chemistry, engineering, mathematics and physics.
"Science and technology are fundamental to solving some of our nation's biggest challenges," said Obama in a White House press release. "The knowledge produced by these Americans today will carry our country's legacy of innovation forward and continue to help countless others around the world. Their work is a testament to American ingenuity."
Jain has dedicated his career to studying the microenvironment of cancerous tumors in the laboratory and in human trials. He is known for his ability to combine knowledge from the fields of engineering, biology and medicine to reveal mechanisms of resistance to drug delivery and efficacy for his innovative approaches to overcome this resistance and for taking his approaches from bench to bedside and back.
Jain is most celebrated for proposing and validating the hypothesis that "normalizing the tumor vasculature" can improve the treatment outcome and survival of cancer patients. This concept also offers opportunities to improve treatment of vascular disorders that afflict some 500 million people worldwide.
"I feel very grateful for my family and mentors who introduced me to this area of research," says Jain. "I also feel enormously grateful to the hundreds of patients who participated in more than 25 clinical trials that our laboratory has collaborated in, and who have made it possible for future patients to benefit from their efforts. Lastly, I am extremely grateful for research grants from the federal agencies and private foundations as well as philanthropic support, especially from the Cook and Steele families."
This is one of many accolades that Jain has received in his distinguished career, including election to all three branches of the National Academies: the National Academy of Science, National Academy of Engineering and National Academy of Medicine (formerly the Institute of Medicine).