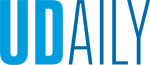 ENERGY CZAR RALLIES RESEARCHERS
Article by Beth Miller Photo by Kathy F. Atkinson May 17, 2016
University's National Lab Day puts focus on collaborative future
U.S. Secretary of Energy Ernest Moniz toured several laboratories at the University of Delaware during UD's first National Lab Day, applauded the state's support for innovative science, and suggested many opportunities for expanded collaboration with the Department of Energy's 17 national research laboratories.
His visit on May 13 drew more than 200 participants to Clayton Hall, including directors and top leadership from 10 of the nation's 17 national labs and scores of scientists, students and faculty members from area universities and colleges, and industry representatives.
Incoming UD President Dennis Assanis, who takes the reins on June 6, steered a keynote chat with Moniz and U.S. Sen. Chris Coons (D-Del.). A scientist and engineer by training, Assanis now is provost at Stony Brook University, which is a partner with the nearby Brookhaven National Laboratory.
With refreshing directness, Assanis addressed what he said was the "elephant in the room."
"Why is the University of Delaware and the state of Delaware hosting a National Lab Day when we don't even have a national lab?" Assanis asked Moniz.
The question comes at a most opportune time, it seems, and Moniz pointed out that the United States was among 20 Mission Innovation signatories at the 2015 Paris Climate Conference, committing to doubling its budget for research and development of clean energy over the next five years from $6.4 billion in 2016 to $12.8 billion in 2021.
The Department of Energy is pursuing that initiative aggressively, with a proposal to build regional partnerships as a catalyst for public and private innovation.
"How regions are defined is still a little bit fluid," Moniz said with a smile. "It will be fewer than 50. We propose up to 10."
The argument for these new arrangements has broad appeal, he said, offering greater leverage for regional groups to address problems in ways that best fit them.
"Different regions have different skill sets, different interests, different needs, different opportunities," he said. "This area is particularly strong in catalysis and advanced chemistry. As we commit to a low-carbon future, a low-greenhouse-gas future, the solutions will look very different in different parts of our country. We believe it would be good policy – even though control freaks are not supposed to talk like this – to have some of that budget managed by regional nonprofits who will set an agenda determined by what they see as important."
"I love Secretary Moniz's concept of regional innovation," Assanis said. "And though Delaware is small, we always think big. I want to start using the concept of the 'Greater Delaware' area that includes Philadelphia and parts of Pennsylvania, south New Jersey, northern Maryland, a little of New York."
However such hubs are configured, Coons said they will succeed only if they have real investment by the private sector, real partnership with state government, and compelling areas of excellence to attract researchers "in the service of solving critical national problems," including non-proliferation, national security, fighting climate change or resolving health challenges.
"To the extent UD continues to do compelling, cutting-edge, basic and applied research and to the extent those overlap well with areas of interests and potential expansion by the national labs – that's the catalysis needed," said Coons, who has a background in chemistry. "I can help provide some of the reagents, in combination –hopefully – with a polymer."
The human factor is critical, too, said Moniz, who was a nuclear physicist at MIT before he was nominated to President Barack Obama's cabinet in 2013.
"The real basis of getting collaboration is the human resource – faculty, and even more so the postdocs and students," Moniz said. "The more there is that strong excellent human resource and the opportunity to also have postdocs and students involved in the laboratory, that is a big plus for us and I think for the university."
Moniz and the national lab leadership saw a significant state consensus Friday, with Gov. Jack Markell, U.S. Sen. Tom Carper (D-Del.) and Coons all in attendance.
"I don't know how this went from being a bipartisan issue to one that is now so political and partisan, but when you have an opportunity to simultaneously improve the economy and clean up the environment, all of us should be all over it," Markell said.
Coons said Delaware has demonstrated that investment in greenhouse-gas emissions can foster economic growth, and he sees many opportunities for research collaboration with industry partners here, including Dow, DuPont, Gore, Bloom and Ashland, to name a few.
"It is impressive to see state, government and educational leadership able to realize the importance of clean energy, articulate a vision and implement it," said Bobi Garrett, deputy director at the National Renewable Energy Laboratory in Golden, Colorado.
UD's energy leadership
Several speakers noted the University's leadership in energy research, with the Institute of Energy Conversion and its pioneering focus on solar energy, the Catalysis Center for Energy Innovation, which focuses on developing catalysts as one of DOE's Energy Frontier Research Centers, and its pioneering role in vehicle-to-grid concepts.
UD also offers cutting-edge capacity in its new Nanofabrication Facility and the Delaware Biotechnology Institute.
Moniz said he was reminded – as he arrived at the Joseph R. Biden Jr. Railroad Station in Wilmington – that the vice president's "cancer moonshot" initiative will benefit greatly from high-performance computing and the big-data solutions that are in the department's wheelhouse.
"That is potentially one of the most novel answers to the cancer problem," he said.
"This is music to the ears of everyone in the room," Assanis said.
Collaborative efforts will be key to addressing growing challenges such as Alzheimer's disease, which is projected to cost the federal government $1 trillion by 2050, Coons said.
"That's the entire discretionary budget of the United States," he said.
Investing now in research will pay dividends on that and many other fronts.
"That's how America has solved problems in the past – by leading in research," Coons said.
DOE's mission
The department's mission extends far beyond energy policy to include protection of national security and the environment. Those challenges require extensive research and science-based solutions, which is why DOE is the nation's largest supporter of research in the physical sciences and why its laboratories have some of the most powerful instruments and technology in the world.
The 17 national laboratories include Ames (Iowa), Argonne (Illinois), Brookhaven (New York), Fermi Accelerator (Illinois), Idaho, Lawrence Berkeley (California), Lawrence Livermore (California), Los Alamos (New Mexico), National Energy Technology (West Virginia, Pennsylvania, Oregon), National Renewable Energy (Colorado), Oak Ridge (Tennessee), Pacific Northwest (Washington), Princeton (New Jersey), Plasma Physics, Sandia (California, New Mexico), Savannah River (South Carolina), SLAC National Accelerator (California), and the Thomas Jefferson National Accelerator Facility (Virginia).
Participants Friday heard from representatives of many of those labs, as well as industry leaders and researchers in cybersecurity, the energy grid, energy generation and storage.
Charlie Riordan, UD deputy provost for research and scholarship, urged all to make the most of the networking opportunities the day provided.
"The national lab doors have never been more open than they are today for collaboration and partnership," he said.
Gowri Sriramagiri, a doctoral candidate in engineering whose work focuses on silicon solar cells, took that advice and said the day was very useful to her.
"This was a great idea," she said. "It is useful to come face to face with those who actually fund us, and there is a lot of information here about companies that do research. Networking is always a foremost priority."
"It was nice to hear about developments in energy," said Christopher Kitson, a mechanical engineering major from Newark who is interested in aerospace and sustainable energy. "And it was very interesting to hear the incoming president say 'Can we get a national lab?'"
Dion Vlachos, director of the Catalysis Center for Energy Innovation, said it was exciting to have Moniz tour his center at the Harker Interdisciplinary Science and Engineering Lab.
It was more than just a walk-through, Vlachos said.
"He was engaged, asking questions and talking to the students," Vlachos said. "He's a nuclear physicist, but he was talking more like a chemist.... I think the students loved it."
Moniz also toured the Institute for Energy Conversion, which was into this kind of research before the Department of Energy existed.
"It was a great pleasure and honor to have him there," said William Shafarman, senior scientist at IEC. "We picked three labs to show him examples of what we do. He was clearly interested in talking to the students. It was exciting to have Assanis there, too. He was very positive, a can-do attitude. And Sen. Coons has been there before. We know him well. He has been a great supporter."
In addition to the University of Delaware, the event was sponsored by DuPont, Dow, Gore, the Optical Science Center for Applied Research at Delaware State University, Bloom Energy, and the American Chemical Society, Delaware Section.