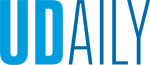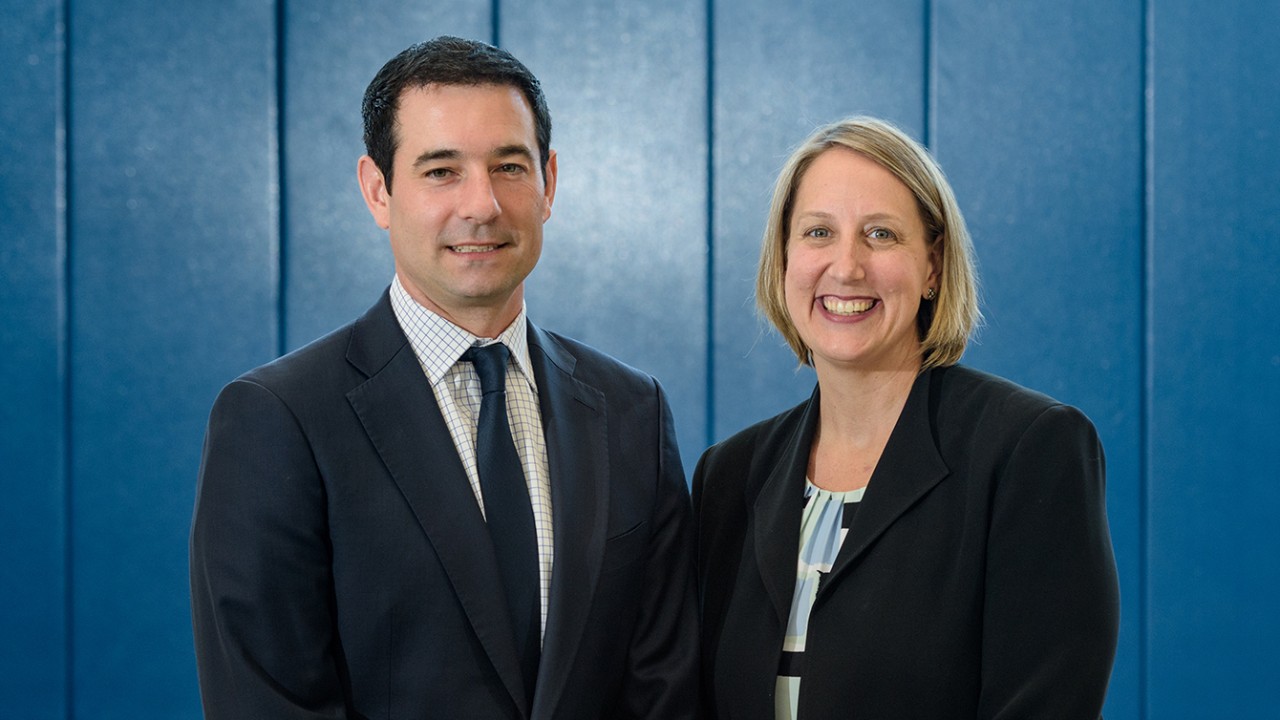 NEW COACH
Article by UD Athletics Photo by Evan Krape May 25, 2016
Martin Ingelsby selected head coach of UD men's basketball team
Martin Ingelsby, who has spent the previous 13 seasons on the Notre Dame coaching staff and helped lead the Irish to eight NCAA Tournament appearances, has been named the new University of Delaware men's basketball head coach, UD Director of Athletics and Recreation Services Chrissi Rawak announced Wednesday.
"I am incredibly excited for our student-athletes, our university and all of Blue Hen Nation to welcome Coach Ingelsby," said Rawak, who was named athletics director on May 13. "Martin demands excellence in all that he does and has a keen focus on getting young men to go beyond their limits academically, athletically, and in the community. He will have an immediate impact not only on our basketball program, but on our entire department."
Ingelsby, the 24th head coach in UD men's basketball history is a native of Berwyn, Pennsylvania, and was a standout point guard for Notre Dame from 1997-2001. He began his coaching career as an assistant at Wagner College during the 2002-03 campaign before returning to his alma mater as Notre Dame's coordinator of basketball operations. He spent six seasons in that position before being promoted to assistant coach in July 2009, a position he held the past seven years.
"I really believe this is a great fit for me," said Ingelsby. "Coming from Notre Dame, to have the opportunity to be the head coach at a place like the University of Delaware is something I could not pass up. This is a great academic institution and a great community and we will be able to recruit young men who will excel in the classroom and on the basketball court.  We want to win and we want to win the right way. It all starts with high character and highly competitive kids who will represent this basketball program and this University in a first-class manner on and off the basketball court I can't wait to get started.
"We want to dream big dreams and talk about winning CAA championships and getting into the NCAA Tournament. There is a process that goes into place in building a basketball program and we will work hard to get there. Together, with the student body, faculty, alumni, community and fans, we can accomplish great things."
Ingelsby, 37, primarily worked with the Notre Dame guards and played an integral role in elevating the program's national recruiting efforts. The Fighting Irish reaped the benefits of that recruiting success over the previous two seasons as Notre Dame advanced to the NCAA Tournament's Elite Eight in both 2015 and 2016.
The Fighting Irish enjoyed a magical 2014-15 campaign as Notre Dame won the Atlantic Coast Conference Tournament title, made its first Elite Eight appearance since 1979, and posted the second 30-win season in school history by finishing with a 32-6 mark.
Despite losing Jerian Grant and Pat Connaughton to the NBA, Notre Dame followed with another outstanding campaign this past season, advancing to the ACC Tournament Semifinals before making its second straight Elite Eight appearance.
Ingelsby helped mentor Grant, a first team consensus All-American and unanimous first team All-ACC pick in 2015 before getting selected by the New York Knicks with the 19th pick in last year's NBA Draft. He also worked extensively with Connaughton, who played in a school-record 139 games and was the 41st pick in the 2015 NBA Draft by the Brooklyn Nets. Last year marked the first time since 1992 that two Notre Dame players were selected in the same year of the NBA Draft.
Under Ingelsby's tutelage, Irish point guard Demetrius Jackson enjoyed an outstanding season this past year, earning second team All-ACC and NCAA East Regional All-Tournament Team accolades before declaring for the NBA Draft in March.
Ingelsby helped lead Notre Dame to a school-record seven consecutive 20-win seasons from 2006-13, while the Irish posted 97 victories from 2009-13, the most wins in a four-year period in school history. During Ingelsby's 13 seasons at his alma mater, Irish teams have gone 290-146 (.665) and the program has posted a 168-76 record with six NCAA Tournament appearances in seven years since he assumed assistant coaching duties.
During Ingelsby's lone season at Wagner in 2002-03, he was part of the most successful season in school history as the Seahawks finished 21-11, won both the Northeast Conference regular season and tournament tiles, and earned the school's first-ever berth in the NCAA Tournament.
Ingelsby was Notre Dame's starting point guard during three of his four seasons in South Bend. As a senior in 2000-01 he averaged 8.2 points and a team-high 6.4 assists as a starter in all 30 games. A team captain during his senior year, he guided the Irish to a 20-10 overall record and the Big East's West Division championship, the school's first ever conference title. Additionally, Notre Dame advanced to the second round of the NCAA Tournament after earning a berth in the field for the first time in more than a decade in Brey's first season.
Ingelsby also started for the Irish as a freshman and sophomore and led the team in assists during three of his four seasons. He handed out a team-high 150 assists as a freshman and earned a spot on the 1998 Big East All-Rookie Team.
A two-time member of the Big East Academic All-Star Team, Ingelsby was the recipient of the Notre Dame Club of St. Joseph Valley Rockne Student-Athlete Award during his senior season. He graduated from the Mendoza College of Business with a bachelor's degree in marketing in May, 2001.
Ingelsby enjoyed an outstanding career at Archbishop Carroll High School in suburban Philadelphia where he finished as the school's all-time leading scorer with 1,425 points and led his teams to an 80-12 record during his three years on the varsity squad.
Following his senior year in 1997, he won the prestigious Markward Award, given annually to the top high school player in the Philadelphia area, and was the Gatorade Player of the Year for Philadelphia while also earning All-Catholic League honors three times. Ingelsby was also named South Catholic League MVP as a senior and was a McDonald's All-America honorable mention selection.
Ingelsby's father, Tom, was a standout guard at Villanova from 1970-73 and served as his son's head coach at Archbishop Carroll. Tom led Villanova to the 1971 NCAA championship game and played for the Atlanta Hawks during the 1973-74 season and for the Spirits of St. Louis in the ABA the following year.
Ingelsby and his wife, Colleen, are the parents of six-year-old twins, Will and Kate, and a one-year-old son, Jack.
He replaces Monté Ross, who was released as head coach in March after compiling a record of 132-184 over the last 10 seasons. He led Delaware to a 25-10 record, the Colonial Athletic Association title, and an NCAA Tournament berth in 2014 but the Hens posted just three winning seasons during his tenure. The Blue Hens went 7-23 a year ago, placed 10th in the CAA standings, and dropped their first round game in the conference tournament.
What they are saying about Martin Ingelsby:
Notre Dame Head Coach Mike Brey: "To take a line from my favorite Victory March, Martin Ingelsby will 'Wake Up The Echoes' at Delaware. What a great fit for a great University. Martin is absolutely one of the most gifted young coaches in our profession and the Delaware community and players will love him and his family. It strikes a special chord in my heart to have one of my guys back at a place that got me started and is a big part of who I am today. His first matter of business should be to get a place in Rehoboth Beach."
Delaware rising senior forward Barnett Harris (following team meeting with Ingelsby on Tuesday afternoon): "We are very excited that Coach Ingelsby has been named our new basketball coach. He comes from a great pedigree and has strong roots in the area. He has a good vision of where he sees Delaware Basketball in the future. He is a great leader and I'm excited to follow his lead as we go on this journey together. I'm ready to get to work."
Notre Dame guard Steve Vasturia: "Coach Ingelsby has been a great mentor and teacher for me over the past three years. He's taught me so much about the game and helped me develop and get better each and every year. I know he will do great things at Delaware and we wish him the best."
Notre Dame Vice President and James E. Rohr Director of Athletics Jack Swarbrick: "Delaware has selected one of the brightest young coaches in the country. Under the leadership of Martin Ingelsby, Blue Hen fans can expect to see a team of committed student-athletes playing a fundamentally sound and highly entertaining style of basketball. Delaware has a winner in Coach Ingelsby."
The Martin Ingelsby file:
Born: November 24, 1978 in Media, Pa.
Family: Wife, Colleen; six-year-old twins, Will and Kate; one-year-old son, Jack
High School: Archbishop Carroll (Wayne, Pa.), 1997
College: Mendoza College of Business, University of Notre Dame, marketing degree, 2001
Coaching career:
2002-03: Assistant Coach, Wagner College ('03 NCAA Tournament)
2003-2009: Coordinator of Basketball Operations, University of Notre Dame (2 NCAA Tournaments; 3 NIT Tournaments)
2009-2016: Assistant Coach, University of Notre Dame (6 NCAA Tournaments, 2 NCAA Elite Eights, 1 NIT Tournament)
2016-Present: Head Coach, University of Delaware
Coach Ingelsby says:
On Mike Brey: "I am forever indebted to Mike Brey and the opportunity he gave me as a basketball player and as a coach. I learned and grew under his tutelage from one of the best teachers and educators I've ever been around. He challenged me to be a better person and a better basketball coach. He spoke so highly of the opportunity he had at Delaware. I'm excited to come here and get to work."
On the Colonial Athletic Association: "The CAA is a really competitive league and continues to improve from top to bottom. I've watched from afar and I believe you can take one or two pieces and work your way up the standings. We want to grow and get better during the season. There are a lot of good teams in this league and we want to put ourselves in the position to be as good as we can be."
On his goals for the coming months: "The most important thing for me will be to develop relationships with our players. I want to talk with them about my vision and really get to know them as people and get them to believe in this basketball program. Certainly we will need to hit the ground running in recruiting and get a feel for who we are. I am most excited about digesting this basketball program and this University, getting on the court with our guys this summer and challenging them to get better."
On the importance of family: "That is the most important thing as you go through the interview process. This was not just a decision for me, it was a family decision. We have six-year old twins and an 18-month son and they keep us busy. My daughter already wants to know all about the mascot and what a Blue Hen looks like. This is a great opportunity for us and we couldn't be more excited to join the Delaware community."
On his Three C's: "We can't slight on Character. Our job will be to go out and find high character young men who are loyal to our basketball program, who want to work hard, who will earn their degrees and contribute to the community. We want Competitors, guys who want to come here and compete, guys who come from great high school programs, guys who have won in the past. That is infectious. And finally, Can they pass and shoot? That is the most important thing as we build this program. We want cerebral players who are unselfish and who know how to play the game. I will give up athleticism for skill any day of the week."