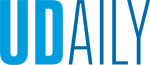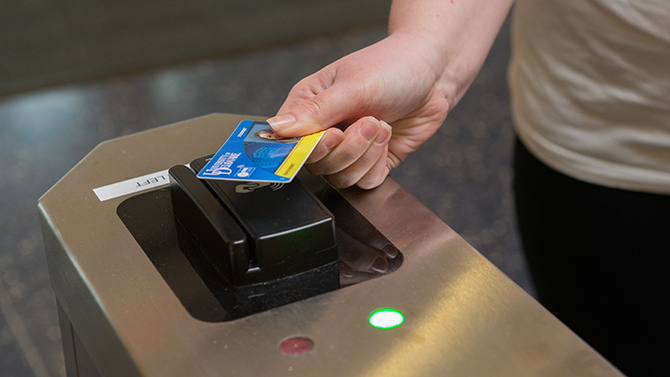 LIBRARY PHOTO ID
Article by UDaily staff Photo by Ambre Alexander Payne May 26, 2016
Photo ID required for University Library turnstiles starting July 1
In January a new turnstile security system and a Welcome Desk staffed by the University of Delaware Police Department was installed in the entrance to the Morris Library.
UD students, faculty and staff, and those who have already registered for and received a Library Frequent Visitor Card hold their ONEcards to the card readers at the turnstiles to lower them and enter the library.
During the spring semester turnstile implementation transition period, library users without ONEcards could sign in at the Welcome Desk without presenting identification. Starting July 1, school-issued identification or state or government-issued photo identification will be required to sign in at the Welcome Desk and access the library. Visitors under 16 years of age will be permitted into the library accompanied by their parent or guardian as long as the parent or guardian has a photo ID.