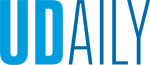 June HPC Symposium
Article by UDaily staff April 11, 2016
High Performance Computing Symposium scheduled for June 8
University of Delaware researchers are invited to the third High Performance Computing Symposium session of 2016 to be held at 10 a.m., Wednesday, June 8, in Faculty Commons (Room 116 Pearson Hall).
Joshua Neunuebel, assistant professor of psychological and brain sciences, and his research team will open the symposium by discussing how they use UD's High Performance Computing (HPC) clusters to study the impact of vocal communication in the development of mouse social behavior.
The group collects extensive recordings of these "mouse songs" that require complex analysis. In order to process the recordings of these vocal interactions efficiently, the research group has used MATLAB to create a high-throughput data analysis pipeline that quickly extracts crucial information from the recordings.
Neunuebel and his group will discuss how they used UD's Farber HPC cluster to create this pipeline and the tools needed to interpret the animals' social behavior.
Neunuebel's research could lead to advances in understanding autism and deficits that may exist in the neural circuits of the human brain that underlie social communication.
The presentation will be followed by an hour-long open discussion between the presenters, other researchers, and the IT-Research Computing staff.
Registration is available at the IT Research Computing website. Refreshments will be provided.
The HPC symposium series is designed for researchers using or interested in using the University's HPC clusters. The next two symposia will be led by research teams from the College of Earth, Ocean, and Environment:
Sept. 21 – Dana Veron, joint appointments in geography and the School of Marine Science and Policy.
Jan. 25, 2017 – Sara Rauscher, geography.
UD Researchers interested in presenting at a future HPC Symposium session should contact it-hpc-interest@udel.edu.