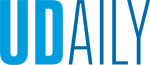 FOR THE RECORD, MAY 27, 2016
Article by UDaily staff May 27, 2016
University community reports recent awards, presentations, research
For the Record provides information about recent professional activities of University of Delaware faculty, staff, students and alumni.
Recent awards, honors, international workshops, presentations and research include the following:
Awards
The Alfred Lerner College of Business and Economics honored the exceptional work of faculty and staff at the Lerner College Spring Faculty/Staff Meeting. Awards included:
Outstanding Scholar: Saul Hoffman, professor of economics.
Outstanding Teacher: Sharon Watson, associate professor of management.
Outstanding Outreach/Service: Michael Arnold, associate professor of economics and director of the University Honors Program.
Outstanding Junior Faculty: Nerissa Brown, associate professor of accounting.
Slocomb Professional Service: Susan Sherry, business administrator for the Center for Economic Education and Entrepreneurship.
MBA Teaching: Wendy Smith, associate professor of management, and Jack Baroudi, interim deputy dean of the Lerner College and associate dean for Lerner Graduate and MBA Programs.
Student Choice Teaching: Mark Bambach, instructor of marketing.
Samantha Besold, a finance major at the University of Delaware, has been chosen as a recipient of the GEICO Achievement Award. "For more than 25 years, we have offered the GEICO Achievement Award Program. We are thrilled to award Samantha Besold this year," said Jennifer Weeks, GEICO regional college recruiter. "Samantha was selected from a competitive group of students within our Mid-Atlantic region," she said, adding, "In addition to the Achievement Award Program, GEICO provides endless career opportunities."
The award supports outstanding undergraduate students across the country, providing $2,500 scholarship recognizing excellence in academic success, leadership and service. The program is open to college sophomores and juniors in the U.S. majoring in business, computer science, mathematics and related fields. Besold is a member of the Blue Hen Leadership Program (BHLP), Blue Hen Investment Club, a leader in the UD Alternative Breaks Program (UDaB), and Greek Life. She volunteers with the Career Ambassador Program within the Career Services Center to promote the department and serve as a liaison with undergraduate students. For more information on GEICO awards and careers, contact Weeks at jenweeks@Geico.com.
Honors
Eric Bulvid, a student in the Alfred Lerner College of Business and Economics, finished 21st out of 1,000 students from over 150 schools on six continents who participated in the spring 2016 ETF Global Portfolio Challenge. Bulvid finished the competition with an impressive 34.80 percent return on investment. Bullvid will be celebrated this fall at the country's largest single day ETP Conference hosted by ETF Global in New York City. He will also receive a subscription to ETF's online data to research for free until graduation.
International workshops
Lisa Chieffo, associate director of study abroad in the Institute for Global Studies, together with representatives from the University of Maryland and Salisbury University, was invited by the Fulbright Commission of Iceland to a capacity-building workshop for international education administrators at Icelandic universities. The U.S. representatives spoke to their Icelandic counterparts about strategies for attracting U.S. students to Iceland; Chieffo presented specifically on short-term, faculty-led programs, an area in which UD excels, offering about 70 such programs annually. The workshop took place on April 19 at the U.S. embassy in Reykjavik.
Presentations
Mohsen Badiey, acting dean of the College of Earth, Ocean, and Environment and professor of physical ocean science in the School of Marine Science and Policy, delivered an invited lecture on sound transmission in the Arctic at the 171st Acoustical Society of America meeting, held May 23-27. An expert in ocean acoustics and acoustical oceanography, Badiey's research group has been very active in studying how oceanography affects sound propagation on the continental shelf of the United States, particularly in shallow-water or nearshore coastal environments. During summer 2015, Badiey and colleagues from Woods Hole Oceanographic Institute and Scripps Institute of Oceanography conducted a pilot experiment between the deep Arctic basin and the shallow Chukchi shelf to explore how changing Arctic conditions will affect acoustic wave transmission and ambient noise.
At a meeting held May 2, undergraduate students Nikki Ferrante, Olivia Kirkpatrick, Sarah Morales, Hunter Perry, Matt Tjaden and Austin Virdin presented the Leipsic Town Council with initial concepts to revitalize and redesign existing landscaping and open areas surrounding the Leipsic Town Hall and Maritime Museum. Funded with support from the University's Sustainable Coastal Communities Initiative (SCCI), which is housed in UD's College of Earth, Ocean, and Environment, the work is aimed at helping the town to increase low-impact tourism and green infrastructure in the working waterfront community located in Kent County. Virdin will continue working on the project this summer under the guidance of Jules Bruck, associate professor of landscape design in UD's College of Agriculture and Natural Resources, and Ed Lewandowski, acting marine advisory services director for Delaware Sea Grant and SCCI coordinator.
Research
Taylor Miller, linguistics doctoral student, has received a grant from the Jacobs Research Funds to conduct research on two endangered Native American languages. Advised by Irene Vogel, professor in the Department of Linguistics and Cognitive Science, Miller will spend the summer months investigating the phonological (sound) and morpho-syntactic (grammatical) structures of the extremely complex word formations of Kiowa and Ojibwe in Oklahoma and Manitoba, respectively.
To submit information to be included in For the Record, write to publicaffairs@udel.edu.