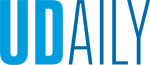 DISCOVERY IN EGYPT
Article by Nikki Laws Photo courtesy of Steven Sidebotham May 25, 2016
History professor awarded magazine's 'Top 10 Discoveries' accolade
In winter 2014-15, the University of Delaware's Steven Sidebotham traveled to the Egyptian Red Sea coast, as he has many times, with fellow archaeologists from the University of Warsaw and Leiden University to conduct excavations at Berenike, a shipping port founded during the Ptolemaic period in the third century B.C.
The site has a long history, beginning as a government emporium for war elephants through the Hellenistic Period. During Roman times, while the site remained under the control and taxation of the government, the port boomed with the private commerce of "free-wheeling traders, merchants, and sailors," said Sidebotham, professor in the Department of History.
Sometime shortly before 550 AD, the archaeological and historical record comes to a halt as the site was abandoned.
In the many field seasons for Sidebotham and his Dutch and Polish team members, he says that less than two percent of the site has been excavated. According to him, it was only luck last year that allowed his team to uncover artifacts dating to 1,500 years earlier than Berenike's previously recorded foundation date.
It was this discovery that earned his team a place among the Luxor Times Magazine's "Top 10 Discoveries of 2015" and which will forever change people's understanding of the history of the site.
"We were digging up by a temple that's been identified as such since the early 19th century when the Europeans rediscovered the site," said Sidebotham. "In fact, they had dug in the temple several times, so we had avoided it. We thought that there was no more to be found there."
It was only when a member of the Dutch team advocated for its revisitation that the team found that, in fact, the earlier 19th century excavations had missed something pivotal. In one trench alone, excavators found dozens of inscriptions, an anomaly in itself.
"Most archaeologists would be happy when they got one inscription every 10 years," Sidebotham said. "We were getting them every day."
Two of these inscriptions were particularly unique, and clearly Pharaonic. After closely translating their contents, the large fragments were found to date to the 18th century B.C. and might describe a sea voyage to the land of Punt, a kingdom that existed somewhere south of Egypt.
"We know that there are several other Pharaonic ports along the Red Sea coast, and that the Egyptian Old, Middle, and New Kingdoms traded with this land of Punt, wherever it may be," said Sidebotham. "Some of the inscriptions coming from the other sites mention this same pharaoh that appears on one of our fragments."
Sidebotham and his team now believe long before Ptolemy II founded the site and named it after his mother, Berenike I, that the port would have operated as a much smaller roadstead on longer trade expeditions from northern areas of the Red Sea coast to the land of Punt. The port would have been in a prime location to support crews who needed to stop for water and other supplies, and to rest.
Pending requisite permits from Egyptian officials and acquisition of sufficient funding, Sidebotham and his team hope to return to test his new hypothesis with continued excavations in the area, and to explore several other interesting parts of the site near where they excavated previously.
Other finds from the most recent season in winter 2014-15 included a shaft cut into bedrock that leads to five tunnels running in different directions. "One of them is clearly hydraulic," he said. "The others we don't know yet because we just revealed their very tops when our season came to an end."
The third focus of the coming season will be on a midden, an area used for refuse disposal, which revealed several artifacts of very high quality, including gemstones, cabochons, and large industrial items such as crucibles from the turn of the Christian era.
As Sidebotham and his team continue to dig deeper, they hope to be able to add another facet to the long and diverse history of the site. "It's not Indiana Jones or the silver bullet," he said. "You build up this database over a very long period of time, using a whole array of specialists to slowly understand what was going on in this place."
Norman Shelley, a 2007 graduate of UD's business administration program, took a class with Sidebotham as part of his history minor more than a decade ago. What was he thought would be a challenging yet interesting course turned out to be just that and much more.
Sidebotham came to be a mentor to Shelley. In fact, he has visited, excavated and helped survey as part of the Berenike project several times. Now, he remains involved as a generous donor to the project.
"We worked with such a prolific team," he said. "The diverse group we worked with only enhanced the experience."
"This site is connected to so many places in antiquity, through the Greek period, the Roman Period, and even later on," he said.
According to Shelley, the interpretation and understanding of the site has not only historical significance, but remains relevant in the contemporary world. "As we start to expand our world through technology, you have cultural baggage, the free exchange of ideas, the expansion of society in general. I think discovering how the East and the West both kind of engaged during that time is ever-more relevant now, in this day and age."
Excavations at Berenike in winter 2014-15 were generously funded by the Honor Frost Foundation, the University of Delaware's Office of the Dean of the College of Arts and Sciences, the Institute for Global Studies Global Exchange Program (IGS-Globex), the Department of History, Exxon-Mobil, the Seeger Family Fund, the Het Huis van Horus Foundation, the Museum of Family History, the Ministry of Science and Higher Education of the Republic of Poland, the Polish Centre of Mediterranean Archaeology (PCMA) University of Warsaw, the British Museum, and several private donors.
Follow along on Facebook for up-to-date information on the Berenike project as the members prepare to embark on their next endeavor.
About the Institute for Global Studies Global Exchange Program
IGS-Globex provides funding for UD faculty members in support of high-impact projects and activities that encourage global thinking and learning for the University community and beyond. This could include both inbound and outbound activities such as international research and collaborations, study tours, meetings to explore partnership opportunities, conferences, lecture series, visiting scholar support, and more.
To learn more about IGS-Globex, visit the Institute for Global Studies website or contact Dan Bottomley, associate director for global partnerships and programs.