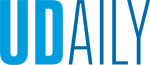 LIBRARY RECOGNITION
Article by UDaily staff May 26, 2016
UD's Hannah Lee receives DLA Citation for Academic Libraries
The University of Delaware Library has announced that Hannah Lee, senior assistant librarian and program coordinator for the multimedia literacy program at the Student Multimedia Design Center, received the Delaware Library Association (DLA) Citation for Academic Libraries on May 6 at an awards ceremony held at the Maryland Library Association/Delaware Library Association Joint Annual Conference in Ocean City, Maryland.
Lee was nominated by Beth-Ann Ryan, deputy director of the Delaware Division of Libraries, which is the State Library of Delaware.
The Delaware Library Association is a chapter of the American Library Association (ALA), which is the oldest and largest library association in the world, whose goal is to provide leadership for the development, promotion and improvement of library and information services and the profession of librarianship in order to enhance learning and ensure access to information for all.
Lee has been on the executive board of DLA as the ALA councilor since 2011 and is currently serving her second three-year term. The chapter councilor serves as a vital link between ALA and the various state library associations.
Lee provides representation at the national level by voicing the position of the Delaware library community on ALA affairs, reporting to DLA on the business conducted at meetings of the ALA Council, and establishing connections between DLA and a variety of ALA state chapters.
In the nomination letter that Ryan submitted, she writes, "Hannah is truly a proactive member of DLA, always advocating for libraries and keeping the DLA membership informed of vital initiatives. I have attended numerous ALA Legislative Days and DLA Legislative Days with Hannah, and she is always quick to help orient new members, lend a hand (or ear), and speak passionately and persuasively on issues that affect Delaware libraries daily."
In addition to her work as the ALA councilor, Lee has shared her knowledge in other ways with the entire Delaware library community, including providing training on emerging technologies to public, state, and special library staffers.