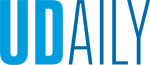 CONSERVE team
Article by Adam Thomas Photo by Wenbo Fan May 17, 2016
UD professors look at water reuse for irrigation and consumer response
Two University of Delaware professors in the College of Agriculture and Natural Resources (CANR), Kali Kniel and Kent Messer, are members of a multidisciplinary team that is dedicating itself to developing innovative, safe and sustainable ways to irrigate food crops in variable climates.
The CONSERVE team is led by Amy R. Sapkota of the University of Maryland's School of Public Health, and received a $10 million grant from the United States Department of Agriculture (USDA) National Institute of Food and Agriculture (NIFA), awarded over a four-year period, to support the CONSERVE Center of Excellence.
CONSERVE (for COordinating Nontraditional Sustainable watER Use in Variable ClimatEs) includes bioscientists, engineers, economists, social-behavioral scientists, law and policy experts, agricultural extension specialists, educational media developers, computer scientists, and public health experts.
CONSERVE team members from the University of Maryland College Park, the University of Maryland Eastern Shore, the University of Delaware, the University of Arizona and the USDA Agricultural Research Service will lead the study, determining the microbial, physical and chemical constituents of reused water to understand what is required to make the water acceptable and safe for irrigation.
The CONSERVE Center of Excellence links experts from the Mid-Atlantic and Southwest to identify the best nontraditional water sources and new water treatment technologies that farmers can safely use on food crops without compromising public health.
The center's focus will be on developing water reuse solutions to safely irrigate vegetable and fruit crops that are generally consumed raw, which therefore require the highest quality, contaminant-free water during the irrigation process.
Irrigation water
Kniel's role in the project will focus on looking at the safety of non-traditional water sources for irrigation.
"We hope to better define what is the right water and what makes water useable for irrigation so that growers don't have to rely on groundwater for safe irrigation water," said Kniel, professor of animal and food sciences.
Working with a team that includes Gordon Johnson, assistant professor of plant and soil sciences, Pei Chiu, professor of civil and environmental engineering, and Manan Sharma, a research microbiologist affiliated with the USDA Agricultural Research Service, Kniel will look at brackish river and stream water in Delaware that growers in the state are interested in using, although these sources may not necessarily comply to the microbial water quality standards that will now be required through the Food Safety Modernization Act.
Kniel said this research will look to define and create a resource for the nation in terms of what is good microbiological quality.
"We will also be able to use technologies to better utilize water that's there, surface water, to improve the use and improve the yield of the water that's available using either ozone or zerovalent iron filtration," said Kniel.
Chiu has been working on zerovalent filtration for quite some time and Kniel said that it has a lot of promise in the use of irrigation technology.
A zerovalent filtration system is a sand filter in which some of the sand is replaced with zerovalent iron (ZVI), a waste product of metal manufacturing. As water flows over the ZVI, its surface is oxidized and it can adsorb microorganisms, like viruses and bacteria.
"We've had great success showing removal of pathogenic bacteria and viruses from water using ZVI but it can also remove chemicals from water, so we think it will be a great tool for use with the CONSERVE project," said Kniel.
The research will have the potential to assist in areas that have tight regulations on what water can be used for irrigation but have been stricken with drought.
"California already has very specific rules where they can't use surface water because of the risk of microbiological contamination to the crops. Growers on the East Coast do use surface water but now we're hoping to make it safer," said Kniel, who added that surface water tends to be clean microbiologically except for after rain events or if animals are around.
The project will also have an education component with an open education resource being developed to house information for the public and consumers.
"We'll have K-12 information, information for secondary education and information for college students and college professors. There will be a variety of instructional content, including videos and animations, graphics, virtual labs, traveling labs. At the end it's going to all be wrapped up into an e-book that people can read and take with them," said Kniel.
Adrienne Shearer, research associate in the Department of Animal and Food Sciences, is a large part of this project along with New Mexico State University's Media Productions and Learning Games Lab.
The team has plans to use a Creative Commons license and have flexible curriculum materials in order to market the materials to educators. Matthieu Plourde and Paul Hyde, from Academic Technology Services at UD, are providing their expertise to this part of the project.
"We will hold teachers' workshops to train and provide all this information in hopes of spreading the word to change behavior and thinking about agricultural water sources," said Kniel.
Understanding the consumer
Messer, Unidel Howard Cosgrove Chair for the Environment in the Department of Applied Economics and Statistics and director of the Center for Experimental and Applied Economics, said he is excited to work on the project because it is at the nexus of agriculture and the environment.
"If we look at the next generation of food production, we need to understand where we can get the irrigation water from and how we do that in a sustainable way since food production inevitably involves water," he said. "If we can find non-traditional ways — either through re-use water or brackish water — and do it in a safe way, that has a real opportunity to benefit consumers, farmers and the environment."
Increasingly, Messer said it has become apparent that science and technology can be brought into agriculture but if in the end the consumer is uncomfortable, that can stop a project entirely, no matter how promising it may be.
"Early in the development stages, one needs to understand consumers and their likely response to these new technologies. That is where UD's Center for Experimental and Applied Economics comes in," said Messer. "We study consumer behavior. We especially focus on circumstances where the best available science says a product is safe, but consumers remain wary."
Messer notes that "to a certain extent, being wary of something new makes a great deal of sense from an evolutionary perspective. However, as we look towards new ways to sustainable use water for food production this aversion to new processes could be a significant obstacle."
Messer said it is hard to forecast what the consumer response will be to non-traditional sources of water for irrigation and his team will work with Cooperative Extension to evaluate how best they can communicate the results of food safety tests on this food.
"Some food produced with some water sources might raise concerns amongst some consumers. For example, reused water that's been part of the sewer system at one point — even if it's clean now – can raise a sense of disgust in consumers. Thus, we want to understand to what degree will consumers get concerned about recycled water being used in their food production? Does the response vary by the type of water or the type of product? For some products, such as fresh fruits and vegetables, we may need to ensure that the water is both physically and psychologically clean before consumers will accept this food," said Messer.
As damaging droughts occur, such as the current one in California, people may become more sensitive to their foods' "water footprint" and begin seeking out food that uses less fresh water. In fact, in California there have been "water shaming" efforts to encourage people to avoid eating high water foods, such as almonds. Messer is interested to see if there is an opportunity to market products to alleviate these concerns about excessive water use.
Recently, at UD's Ag Day, Messer and his team evaluated whether consumers would actually pay more for food produced with recycled water. They evaluated the consumer response to strawberries, blueberries, spinach, and broccoli produced with and without recycled water.
According to the Environmental Protection Agency (EPA), the ability to reuse water, regardless of whether the intent is to augment water supplies or manage nutrients in treated effluent, has positive benefits that are also the key motivators for implementing reuse programs. These benefits include improved agricultural production; reduced energy consumption associated with production, treatment and distribution of water; and significant environmental benefits, such as reduced nutrient loads to receiving waters due to reuse of the treated wastewater.

"Through the CONSERVE project, we have the opportunity to say, 'Here's some water friendly products. Would you be willing to pay more for them?' If the answer is 'yes,' then this might be a win for the consumers, the farmers, and the environment," said Messer.