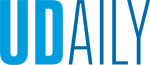 CDS statewide survey
Article by UDaily staff May 17, 2016
Better checkups, outcomes from statewide dental care survey
Imagine if your dentist wanted to put your child in restraints for a dental checkup. That was the reality Heidi Mizell faced concerning her son, Shane, who has autism.
"If I'd have let the dentist restrain Shane," Mizell says, "the trauma would have made Shane dread going to a dentist in the future. Restraint can instill fear in any child with a sensory issue."
The Mizells eventually found a dentist who is accommodating to Shane's sensory issues, but many people with disabilities aren't so fortunate. In part due to their inability to access dentists who are specifically skilled in treating people with disabilities, Delawareans with disabilities are significantly less likely than the general population to have had their teeth professionally cleaned in the past year, and are far more likely in their lifetimes to have all of their permanent teeth removed because of tooth decay or gum disease.
"Dental health is part of the foundation of a healthy life," says Jae Chul Lee, director of the Health and Wellness Unit at the University of Delaware's Center for Disabilities Studies (CDS). "If people with disabilities continue to face dental care disparities, we will never achieve health equity for everyone."
To address oral health disparities, CDS is conducting a statewide dental care survey. The information gathered will be used to develop cultural competency training for dental professionals to help them better understand and care for the needs of people with disabilities.
The first 400 people who take this approximately 30-minute survey will receive a $10 Amazon gift card. To take part in the survey, contact Katie Rosch Hegedus atkhegedus@udel.edu.
The survey is aimed at adults with disabilities and parents of individuals with disabilities and asks about their current oral health status, experience with access to oral health care and unmet oral health needs. Their responses will be analyzed alongside the results of an upcoming survey of dentists to see where care can be improved.
The project has several potential health benefits beyond straight, white teeth, says Lee. "Research shows a strong association between oral health and chronic conditions such as diabetes, heart disease, stroke and premature births," he says.
Greg McClure, dental director for the Delaware Bureau of Oral Health and Dental Services, says dental schools don't typically teach their students about treating people with disabilities, whether those people are in wheelchairs, have autism like Shane or have other sensory and ambulatory issues.
"A dentist's ability to care for patients with certain types of disabilities can vary greatly," says McClure. The training that CDS will develop should be a crucial step toward increasing the amount of dental professionals who can treat people with disabilities, he says.
Lee hopes the success of this training will lead to other improvements in oral health for people with disabilities, including making it easier for them to navigate available services and allowing adults with disabilities to receive preventive dental care through Medicaid.
Funding for the surveys and training is provided by the Delaware Division of Public Health through a grant from the U.S. Health and Resources and Services Administration.
Dental care survey facts
Who can take it: Adults with disabilities and parents of individuals with disabilities who are between the ages of 6 and 49.
What is it: The survey aims to boost dental care and health outcomes for people with disabilities.
When people can take it: Take the survey anytime between now and Aug. 31.
How to participate: Contact Katie Rosch Hegedus at khegedus@udel.edu.