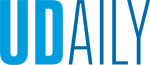 'BUDDY BISON'
Article by Alison Burris Photo by Ambre Alexander Payne May 24, 2016
Alumna engages young readers with book about adventurous bison
President Barack Obama declared the bison America's national mammal on May 9. Serendipitously, on May 10, University of Delaware alumna and former Board of Trustees member Ilona Holland visited the Early Learning Center (ELC) to read her new illustrated children's book, Buddy Bison's Yellowstone Adventure.
"I was excited to share my book with the ELC, but being able to relate the story to current events made the experience that much more interesting for the students," said Holland.
Holland didn't set out to be a children's book author. She received a master's degree in reading from UD and a master's degree and doctorate from Harvard University, then spent 14 years teaching at Harvard's Graduate School of Education and consulting for shows like Where in the World is Carmen Sandiego and WordGirl to help ensure the educational content was clearly understood by the intended audience.
But in 2011, Holland received two stuffed bison from Grace Lee, executive director of National Park Trust (NPT). Buddy Bison is the NPT's mascot. When Holland asked if Buddy had a story, Lee told her no.
That got her thinking. Maybe she could write a book about Buddy that would be both entertaining and educational for children. When she presented the concept to NPT, they loved it. They had a partnership with National Geographic Kids, who agreed to publish it.
The story is about two siblings, Elena and Christopher, who visit Yellowstone Park. Buddy is a stuffed animal on Elena's backpack, who talks only to her. When Christopher goes missing, Buddy transforms into a real bison and helps Elena find her brother.
During her visit at the ELC, Holland read her book in several classrooms, adapting the information for the various age groups. In the older grades, she talked about the writing process, sharing examples of ways in which the illustrations and the words were edited to enhance the story. In the prekindergarten class, she incorporated lessons in vocabulary, science and nature.
"Yellowstone has a hydrothermal area," she explained to the class. "Hydro means water, like a hydrant. And thermal means heat, like a thermos that keeps drinks warm. So hydrothermal means hot water."
The book includes a map of Yellowstone in the back, along with tips on park preservation and relevant websites.
"Prior to the author's visit, I had my class review the National Parks website. It fit in well with the ecology unit we just completed. And her story was a good introduction for our upcoming unit on endangered and protected animals," said Susan Yetman, prekindergarten teacher.
The second through fourth grade class discussed the value parks like Yellowstone and Acadia bring to the nation.
"We examined John Muir's involvement with Yosemite Park and drafted plans for our own national park. What would we name it? Who would come?" said Katie Hughes, ELC teacher. "Dr. Holland's visit was a great opportunity for our kids. They love these experiences."
For Holland, her book tour continues. She'll be appearing at the Gaithersburg Book Festival and will be reading to students in Maryland later this month and in St. Louis in the fall. Buddy Bison's Yellowstone Adventure is available both online and in bookstores.