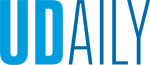 AD ANNOUNCEMENT REACTION
Article by UDaily staff Photo by Evan Krape May 13, 2016
Colleagues react to Chrissi Rawak's appointment as UD athletic director
The news of Chrissi Rawak's appointment as director of Intercollegiate Athletics and Recreation Services at the University of Delaware has been well-received by many individuals across the country.
Here is a sampling of comments from friends, colleagues and members of the search committee:
Jim Hackett, chairman, Ford Smart Mobility; former interim director of athletics, University of Michigan:
"Chrissi has trained her whole life for this athletic director role: From being a student athlete to coach to raising money for the largest fundraising campaign in Michigan Athletics' history, to designing and building a brand and communications organization. Delaware is getting one of the Big Ten's most talented individuals for this role."
David A. Brandon, chairman and CEO, Toys R Us; former director of athletics, University of Michigan:
"Chrissie Rawak is a great choice to lead the athletic program at the University of Delaware. Her experience and commitment to excellence will serve the University and its athletic program well in the years to come."
Wendy McFarlane-Smith, UD head cross country, track and field coach; search committee member:
"I must commend the committee members and President Assanis for such a great selection. I think Chrissi Rawak is a perfect fit for our athletic department and for the University of Delaware as a whole. I am looking forward to working with Chrissi. I have had the opportunity to meet with her and I believe she has the leadership qualities to enhance a positive culture and ignite more success in our athletic department."
Philip J. Hanlon, president, Dartmouth College; former provost, University of Michigan:
"Chrissi Rawak is an outstanding leader with a long history in athletics and a true commitment to the student-athlete experience."
John Beilein, head basketball coach, University of Michigan:
"This is a great hire by the University of Delaware. Chrissi Rawak had been preparing for years for this opportunity and will prove to be a fabulous leader at Delaware. We will miss her innovation, enthusiasm, personality and work ethic. She has had a very positive impact on Michigan Athletics in many different ways and I expect her to do the same at Delaware. "
Meghan Winesett, UD field hockey team member; search committee member:
"I am beyond ecstatic to have Chrissi Rawak as the new leader of our athletic department. I believe she embodies the characteristics we need in a leader to be successful and competitive, while also committing to enhancing the student- athlete experience. She's an absolute rockstar and we are lucky to have her!"
Dave Brock, UD head football coach; search committee member:
"I am thrilled to welcome Chrissi, Glenn and their family to the University of Delaware community. I was thoroughly impressed with her vision for Delaware Athletics. Chrissi encompasses everything that Delaware Athletics needs as we move into the future. I look forward to working with her and Dr. Assanis."
Jerry May, vice president for development, University of Michigan:
"Chrissi Rawak is a very strong leader and manager and has made great contributions to the professionalism and innovation of development programs at the University of Michigan. We will miss her a great deal."
Darelle Riabov, former UD Alumni Association president; search committee member:
"I've been involved with UD sports for 40-plus years -- first as a participant and now as a fan and donor. I'm very excited about the energy and talent Chrissi will bring, not only to UD Athletics, but across the University. Maybe it's the winged-helmet design that helped attract Chrissi, but whatever it is, I'm thrilled that she's chosen to be a Blue Hen. We are very fortunate to have her, and I look forward to seeing the impact she will have on campus."
Joe Purzycki, alumnus; former Blue Hen football player and collegiate football coach; search committee member:
"I believe the University of Delaware and the tradition of the blue and gold has struck gold again in the hiring of Chrissi Rawak. Both a world-class talent and an outstanding individual, she is the ideal person to lead our athletic programs."
Barnett Harris, UD men's basketball team member; search committee member:
"I am confident in the choice of Chrissi Rawak as UD's new athletic director and trust she will lead us in a good direction. As a current student athlete that is a very encouraging."
Tony Allen, UD trustee; search committee member:
"It is a proud day to be a Blue Hen. Chrissi is just what we need – deeply talented, student-focused and committed to winning."