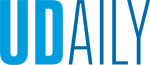 CAS celebration
Article by Ann Manser Photo by Kathy F. Atkinson May 16, 2016
College of Arts and Sciences honors successful alumni, faculty, students
The University of Delaware's College of Arts and Sciences (CAS) honored the accomplishments of alumni, faculty and students at its annual spring Celebrating Achievement and Success event.
Held Thursday, May 12, in the Roselle Center for the Arts, the 2016 celebration recognized six alumni and seven faculty members with college awards.
Dean George Watson also honored faculty members and students who previously received University awards this year.
Watson presented college Alumni Achievement Awards to:
Paul A. Fioravanti Jr., who earned a bachelor's degree in political science at UD in 1992 and a law degree from the University of Maryland, is a director at the law firm of Prickett, Jones and Elliott in Wilmington, Delaware. He concentrates his practice on corporate and commercial litigation in the Delaware Court of Chancery, representing clients in a wide range of matters. Before attending law school, he was a reporter and editor at KYW Newsradio in Philadelphia. Fioravanti has been a member of the UD Alumni Association Board since 2012 and serves on the executive committee and as chair of the awards committee.
Dr. Carol Van Dyke Freer graduated in 1968 with a bachelor's degree in chemistry and worked as a photographic engineer and in medical research before attending medical school at George Washington University, where she graduated with distinction in 1978. After a long career in the practice of infectious diseases and medical administration in a community hospital, she was appointed to her current position as chief medical officer and associate professor at Penn State Hershey Medical Center. During her tenure, the hospital has undergone transformational changes in its approach to patient safety and quality. Freer also volunteers for numerous health care organizations.
Tyron D. Jones earned his bachelor's degree in communication in 1992 and a master of fine arts degree in 1995 from UD's Professional Theatre Training Program. A playwright and an award-winning actor in films and on Broadway, he is the producing artistic director of the Classical Theatre of Harlem (CTH), where he has led the organization in expanding its programming and in building artistic bridges between communities. His playEmancipation: Chronicles of the Nat Turner Rebellion premiered for the CTH and received numerous awards. Jones was awarded the University's Presidential Citation for Outstanding Achievement in 2002.
Andrew M. Stern, who received his bachelor's degree in political science and international relations in 1970, is chairman and chief executive officer of Dallas-based Sunwest Communications. From 1975-77, he served as staff assistant to President Gerald R. Ford at the White House and then held senior corporate positions before founding Sunwest in 1982. Active in community affairs, he is chair-elect of the American Hospital Association's Committee on Governance and a board member of Medical City Dallas Hospital. Stern was UD's 2003 Winter Commencement speaker and serves on the advisory council of the University's Center for Political Communication.
Mark S. Stewart graduated from UD in 1978 in political science and international relations and received that year's Alexander J. Taylor Award as outstanding senior man. He earned his law degree from the University of Pennsylvania and studied at the London School of Economics. Stewart is chair of Ballard Spahr, a national law firm with more than 550 lawyers in 14 offices across the U.S., and is a recognized leader in efforts to bring greater diversity to the legal profession. He serves on the boards of several community organizations and is chairman of Students Run Philly Style, which promotes good health and life prospects for Philadelphia students.
Joan E. Wainwright earned her bachelor's degree in communication at UD in 1982 and later received a master of business sdministration degree from Temple University. She is president for channel and customer experience at TE Connectivity, where she leads a team of nearly 1,000 sales, customer care, pricing and marketing professionals. She joined TE in 2006 and was named head of the Channel Business Unit in 2009. At UD, Wainwright serves on the CAS Dean's Advisory Council and the advisory council for the Center for Political Communication and, with her husband, has established the Theodore and Lillian Wainwright Scholarship in Political Communication.
College faculty awards
The college honored four individuals and an instructional team of three faculty members with awards for outstanding advising, teaching, scholarship and service.
Brenda Shaffer, associate chair and director of undergraduate studies in the Department of Fashion and Apparel Studies, received the CAS Excellence in Advising Award for her dedication to academic mentoring and career guidance. "She has distinguished herself as a devoted adviser and career advocate for students within her department" and as a resource for fellow faculty members on advisement matters, Watson said in presenting the award.
Lindsay Hoffman, associate professor of communication and political science, was presented the college's Excellence in Teaching Award for her innovations in curriculum design, involvement in interdisciplinary teaching and integration of technology into her courses. Watson quoted colleagues who praised her creativity and enthusiasm for teaching and a student who said, "I have observed her knowledge and passion not only for the subject of political communication but also for her students."
Dawn Berk and Bettyann Daley, both assistant professors of mathematical sciences, and Tammy Rossi, instructor in mathematical sciences, received a first-of-its-kind team Excellence in Teaching Award for their work in the Mathematical Sciences Learning Laboratory (MSLL). A recent initiative in the college, MSLL is a dedicated "one-stop shop" that provides innovative teaching, specialized classroom space and tutoring, advising and test-taking services for students taking basic, foundational mathematics courses. The goal in creating it was to combat a trend of students losing interest in science, technology, engineering and mathematics (STEM) fields after struggling with beginning math courses, and Watson said MSLL, which began just a year ago, is already seeing results. Berk, Daley and Rossi are "distinguished by their radical and effective techniques" in providing individual instruction and building a sense of community among students and faculty, Watson said.
Paul Brewer, professor of communication and of political science and international relations, was recognized with the Excellence in Scholarship Award for his collaborative work that fellow scholars described as causing a shift in the field of political communication research. Director of UD's Center for Political Communication, Brewer was praised by colleagues for "raising the bar on the quality of scholarship among social scientists … and raising the public's understanding of important issues."
Joseph Harris, professor of English, received the college's 2016 Excellence in Service Award for his work in restructuring E110, the first-year English course that all UD students take. Harris has been dedicated in strengthening the course and ensuring consistency among its 200 sections serving 4,000 students a year, Watson said. He quoted a colleague who said, "Joe does not seek answers that will make his life easier; he looks for approaches that will improve our approach to educating students."
University awards
Also at the Celebrating Achievement and Success event, Watson recognized Mary Dozier, the Unidel Amy E. du Pont Chair in Child Development in the Department of Psychological and Brain Sciences, who has been selected as the 2016 Francis Alison Faculty Award recipient, UD's highest competitive faculty honor.
Other faculty members and students who previously received University awards were honored at the college event as well.
Those included three faculty members who were presented Excellence in Undergraduate Advising and Mentoring awards at this month's Faculty Senate meeting: Karl Booksh, professor of chemistry and biochemistry; Kenneth Haas, professor of sociology and criminal justice and of political science and international relations; and Chrysanthi Leon, associate professor of sociology and criminal justice.
Also at the Faculty Senate meeting, Christine Cucciarre, associate professor of English, received an Excellence in Teaching award. CAS graduate student Joseph P. Smith received an Excellence in Graduate Student Teaching award for his work as a teaching assistant in the Department of Chemistry and Biochemistry.
The CAS celebration also recognized graduating senior Rebecca Jaeger, who previously received this year's Emalea Pusey Warner Award from the UD Alumni Association as the outstanding woman in the Class of 2016.