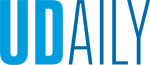 ALISON AWARD
Article by Ann Manser Photo by Kathy F. Atkinson May 31, 2016
Mary Dozier receives UD's highest competitive faculty honor
Mary Dozier, the Unidel Amy E. du Pont Chair in Child Development in the Department of Psychological and Brain Sciences, has received the 2016 Francis Alison Faculty Award, the University of Delaware's highest competitive faculty honor.
The award was established in 1978 by the Board of Trustees to recognize the faculty members who best demonstrate the combination of scholarship and teaching exemplified by the Rev. Francis Alison, founder of the institution that is now UD. The annual award also confers membership in the Francis Alison Society.
Dozier "is an outstanding faculty member on each of the Alison criteria," wrote Robert F. Simons, professor and chair of the psychology department, in his letter nominating her for the award.
"Her research has changed the field of attachment and child maltreatment; her classroom teaching is excellent and her in-lab teaching and mentoring have inspired numerous undergraduate and graduate students to pursue careers in higher education, research and public service; her scholarship has been continuously funded for nearly 30 years to the tune of approximately $20 million; and her service to UD, the scholarly community and the public are truly exceptional," Simons wrote.
A member of the faculty since 1993, Dozier is internationally known for her work in the development of young children who have experienced neglect or other adversity. She leads the Infant Caregiver Project at UD, where she and her team have developed an evidence-based intervention for parents and other caregivers of these vulnerable children.
The intervention, known as Attachment and Biobehavioral Catch-up (ABC), has been used with parents of children at risk for maltreatment or neglect, as well as those caring for foster children and internationally adopted children.
ABC is being implemented in an expanding number of locations throughout the United States and worldwide, with findings that providing at-risk parents with 10 sessions of the intervention can have long-term effects on the parents' responsiveness to their children. That improved responsiveness, in turn, has been found to help children develop more secure attachments and to better regulate their behavior and emotions.
"When children have experienced adversity, they really need nurturing and responsive care," Dozier said recently about her work. "When parents are nurturing, children learn to rely upon their parents when distressed; when parents follow their children's lead, children develop self-regulatory skills."
The intervention, she said, focuses on helping parents develop three main skills — to provide nurturing care, to follow the child's lead and to avoid frightening behavior. Her research has not only developed the ABC intervention but has disseminated it and has continued to study its effectiveness over time.
Currently, she said, ABC is being implemented through child welfare agencies in 15 states, including widespread implementation in North Carolina, Minnesota and New York City.
Dozier's research team has followed children whose parents took part in ABC when they were infants to assess their development as toddlers and, in the newest expansion of research, through ages 8-10.
"Dr. Dozier has become the world's leading scholar on attachment between children and foster caregivers," one scientist wrote in support of the Alison Award nomination. "It is truly remarkable how she has achieved becoming a highly respected and authoritative scientist in the field of attachment while at the same doing the hard work of translating scientific insight into programs and leading teams through the arduous task of actual implementation."
Another scholar's comment included in Simons' letter of nomination said that ABC "has the potential to revolutionize child welfare practice in the United States and beyond" and noted that Dozier "has garnered the respect and admiration not only of her fellow psychologists but also of those from many other fields, including genetics, neuroscience, psychiatry and psychobiology."
Simons and others also praised Dozier's teaching and mentoring, particularly her work with undergraduates in preparing them for graduate school by helping them develop laboratory skills in designing and conducting experiments. With 40 undergraduates each semester, Simons said, Dozier has a large lab and still provides undergraduates with a great deal of direct supervision.
"Mary Dozier is unlike any other professor I have worked with," one former undergraduate wrote. "And I know that she will be a trusted mentor as I move forward in my academic and professional career…. Mary's enthusiasm for her students and her work is never ending."
Dozier joined UD in 1993 after earning her doctorate in clinical psychology from Duke University and then serving on the faculty of Trinity University. She was appointed the Amy E. du Pont Chair in 2004.
She has given more than 25 invited talks over the past three years, has been asked several times to speak to congressional committees on child welfare, is a frequent consultant to the National Institutes of Health on child-welfare issues and served on the prestigious Institute of Medicine's Committee on Child Maltreatment. She received the Bowlby-Ainsworth Award for research, publications and other scholarly activity in the field of attachment research.
Dozier also has held numerous editorial appointments, including a four-year term as associate editor of Child Development, the premier journal in the field, and currently serves on the editorial boards of Attachment and Human Development, Child Maltreatment and Infant Mental Health Journal.
"The Francis Alison Award is an amazing honor," Dozier said. "There are so many talented faculty at the University of Delaware who deserve this recognition, and I'm just delighted to have been selected."