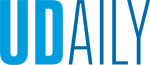 SUMMER ACT, SAT PREP
Article by UDaily staff May 31, 2016
ACT, SAT prep offered on UD's Newark campus this summer
The University of Delaware's Division of Professional and Continuing Studies is offering intensive test prep courses this summer for high school students preparing to take the ACT or SAT. Enrollment discounts are available for Delaware residents and children of UD employees.
ACT Prep is offered July 25-28, while SAT Prep is offered three times this summer: June 20-23, July 18-21 and Aug. 1-4. All courses take place Monday through Thursday, from 9 a.m.-3 p.m. on UD's Newark campus.
Each four-day course consists of 20 hours of classroom activities led by an experienced test preparation instructor and includes a copy of the official ACT or SAT text book, as well as a customized workbook. Students are provided with an in-depth review of the exam materials including real test questions, insight into strategies for succeeding on standardized tests and a comprehensive study plan.
Classroom instruction is supplemented by student access to live online review sessions and online office hours in the weeks leading up to the SAT or ACT exam dates.
Students generally take the SAT and/or the ACT during their junior year of high school. This prep course is ideal for rising juniors who may be taking the test for the first time, or for those who have already taken the exam but wish to improve their score.
For students deciding which standardized entrance exam they should plan to take, visit UD's test prep website for an informational summary about deciding between the SAT and ACT.
A limited number of need-based scholarships are available to first generation college students wishing to enroll in one of these programs. Visit the website for more details and the application. Applications are accepted on a rolling basis, with preference given to submissions received at least three weeks prior to the course start date.
The test prep courses are offered in partnership with Educational Testing Consultants (ETC). A leader in higher education test preparation, ETC currently provides test preparation classes at over 30 colleges, universities and schools across the country.
The University of Delaware recently adopted a test-optional admissions policy beginning with those applying to enter UD in fall 2017. The new pilot program will give Delaware residents the ability to choose whether or not to submit their SAT/ACT scores as a part of their admission application.
For more information or to register for the test prep courses, contact UD's Division of Professional and Continuing Studies at 302-831-7600 or continuing-ed@udel.edu or visit the website.