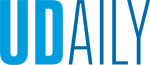 Top nurses
Article by Dante LaPanta June 13, 2016
School of Nursing faculty honored among Delaware Today 2016 Top Nurses
University of Delaware nursing faculty were honored by the Delaware Nurses Association, which publishes an annual 'Top Nurses' list in Delaware Today. Nominees are selected by their healthcare professional peers. Eight Blue Hens received a total of 14 nominations, and UD's Jennifer Saylor and Jennifer Graber were chosen as award winners.
Excellence in Nursing winners
Jennifer Saylor was selected as the top nurse educator in the state of Delaware. Her two-decade-long nursing career has focused on acute and primary care. She teaches both at the undergraduate and graduate level. Saylor earned her master of science in nursing from UD in 2001; she has taught and simultaneously worked clinical practice ever since. She later earned a Ph.D. in 2011 from University of Maryland in Baltimore. Also, for the past eight years, Saylor has served as the director of Kamp for Kids, a diabetes camp for children. The camp is also incorporated into a nursing elective course.
Jennifer Graber won the Excellence in Nursing award for behavioral health. She currently teaches psychosocial nursing both in the classroom and clinical setting. She worked for more than 18 years as a psychiatric nurse in many roles and has taught psychiatric nursing for licensed practical nurse, associate, bachelor's and master's level students. Graber graduated from UD with her bachelor of science in nursing and minors in biological sciences and psychology in 1998. She then went on to the University of Pennsylvania where she received her MSN in psychiatric mental health nursing in 1999. She earned her doctorate in educational leadership from Delaware State University in 2013. Graber is board-certified as an advanced practice clinical nurse specialist.
Other nominees from the UD School of Nursing included:
Academic Educator
Janice Selekman
Kathy Riley-Lawless
Karen Avino EdD
Carolee Polek
Advancing-Leading the Profession
Karen Avino
Behavioral Health
Cynthia Diefenbeck
Education and Mentorship
Gail Wade
Barbara Habermann
Karen Avino
Carolee Polek
Public Health, Community Health or Ambulatory Care
Janice Selekman
Volunteerism and Service
Karen Avino