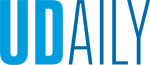 SENSITIVE DOCUMENTS
Article by UDaily staff June 27, 2016
Effective July 1, UD Police will no longer provide courier service for sensitive documents
The University of Delaware Police Department will no longer provide courier service for sensitive documents effective Friday, July 1.
All document transport that does not include cash and/or checks should be arranged via Mail Services or Campus Delivery.
Departments that require transport of cash and/or checks should contact Sondra Wagner at sondra@udel.edu or 831-2108 to discuss banking needs.