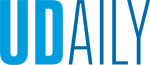 National initiative
Article by Nikki Laws June 28, 2016
UD receives grant to host language immersion program at Xiamen
For the fourth consecutive year, the University of Delaware has been selected by the U.S. Department of State and the American Councils for International Education to host the National Security Language Initiative for Youth (NSLI-Y) in China.
To administer this highly competitive program, Jianguo Chen, director of the University's Confucius Institute, has received a $314,500 grant.
The six-week program, with a central theme of People to People Diplomacy: Understanding a Changing Society, will take 30 talented American high school students to Xiamen University for intensive language and culture immersion. Beginning on July 1, students will receive over 120 hours of language instruction and tutoring in Mandarin, and will attend a course in Chinese history and culture, in addition to cultural trips and community services.
"Arguably, the U.S.-China relationship is the single most important bilateral relationship of the 21st century, as President Obama has repeatedly emphasized," said Chen. "The ultimate objective is to help these young American ambassadors and their Chinese counterparts better understand each other so as to bring together the great peoples of the two great countries."
The group will discuss issues relating to U.S.-China relations including foreign trade, regional conflicts, climate change and China's economic growth. Students will also have the opportunity to delve deeper into the country's population policy, China's rapidly aging population, environmental issues, urbanization, women's rights, and more.
"This program greatly expanded my horizons. It has been a life-changing opportunity," one student from the 2015 group wrote.
Participants will also have the unique opportunity to stay with local host families during their program, to tour the U.S. Embassy in China, and to speak with embassy staff about future careers in the Foreign Service. It is through establishing these contacts that the students will begin to cultivate a career in diplomacy.
"I learned so much this past summer in terms of Chinese language and culture," noted another participant. "I met amazing students from around the nation who I am proud to call my friends."
Just 10 other institutions and organizations have been selected by the U.S. Department of State's Bureau of Educational and Cultural Affairs and American Councils to host NSLI-Y programs. In addition to UD's Chinese program, others are offered with a concentration in Arabic, Hindi, Korean, Persian, Russian and Turkish.
Xiamen University has been the official partner of UD's NSLI-Y Program since its inception in 2007 and a partner institute of the University of Delaware since 2008.
Of the University's role in the NSLI-Y program, Chen remarked, "Participating in this prestigious national program initiated by President Bush in 2006 at the U.S. University Summit and sponsored by the U.S. State Department helps highlight UD's foreign language education, particularly its Chinese language and culture education on the national radar. The University commits itself to globalization and is dedicated to educating global citizens. This philosophy provides dynamic to the NSLIY program which aims at promoting international dialogue and preparing future leaders."
For more information on UD's NSLI-Y program, visit the Confucius Institute website or contact Chen. Follow along on social media at @UDConfucius for live moments from China.
About the Confucius Institute
The Confucius Institute (CI) at the University of Delaware, a partner with Hanban/Confucius Institute Headquarters and Xiamen University, strives to promote Chinese language and culture throughout the University community and general public.
In order to facilitate cross-cultural understanding, promote international educational opportunities, and improve academic collaboration in the Delmarva regions, CI initiates and organizes a wide array of language and cultural activities, sponsors academic and scholarly exchange programs, and provides information and consultative services in China's education, culture, and business.