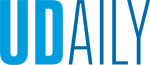 Mongolia to Delaware
Article by Nikki Laws June 14, 2016
UD's first Global Undergraduate Exchange Program student completes semester of scholarship and service
Khaliunaa Naranbayar was one of just 250 students chosen this year for a Global Undergraduate Exchange Program (Global UGrad) scholarship, an award which brought her to the University of Delaware for a single semester of study.
Naranbayar is a junior at the National University of Mongolia, where she studies international relations. "I've wanted to become a diplomat since I was very young," she said. "My father used to work in the Embassy of Mongolia and I've met so many people around the embassy. I just knew I was going to become one of them because I want to connect my country to other countries."
During the spring semester, Naranbayar put her diplomacy skills into practice as she introduced her new friends, peers and the greater Newark community to Mongolian culture. The Global UGrad Program, sponsored by the U.S. Department of State's Bureau of Educational and Cultural Affairs (ECA) and administered by World Learning, has the overarching goal of promoting mutual understanding between the people of the United States and other countries.
"I only had four months here. So, I really wanted to experience U.S. culture and get to know many different people, learn about them and engage myself in the community to experience more," Naranbayar said. "I also wanted to provide people with Mongolian culture, to let them know something about my country at least."
In addition to taking courses as a full-time student, Naranbayar was required to complete community service as part of her scholarship. "I don't really think of it as if I had to do it," she commented. "I really wanted to do it because service is one way of really engaging in American culture. It's always nice to be part of a new community, to learn and develop yourself in many new ways."
During her time in Delaware, Naranbayar engaged in service-learning opportunities with Lori's Hands and the Delaware Food Bank, participated in the University's Martin Luther King Jr. Day of Service, and became a part of the Student Literacy Council at UD, just to name a few.
"Volunteering with Lori's Hands made me realize that there are many who are disadvantaged and need help from others. When I return to my country, I want to help as much as possible and will continue to do community service."
Upon her return to Ulaanbaatar this summer, Naranbayar will begin an internship with the United Nations Development Programme (UNDP) and will use her experience at UD to foster awareness among her peers at the National University of Mongolia on programs like Global UGrad, which allow students from around the world to engage in international education. "I want to let people know how my experience was, how it helped me grow personally and educationally," she said, adding, "Many students in Mongolia now want to study abroad."
During Naranbayar's residency, World Learning representative Amy Fisher Bruey visited UD for an introduction to campus, to meet with key University units and to discuss possibilities for hosting additional Global UGrad students in the future. "I was truly impressed with the University's academic and social offerings for international students on campus," she said. "Khaliuuna had a wonderful experience thanks to all of your preparation."
According to Vina Titaley, sponsored student coordinator, "As the first UGRAD fellow on campus, Khaliunaa demonstrated tremendous leadership and independence through her service and academic work. It's always a pleasure to host such great sponsored students like her. We look forward to hosting more UGrad fellows at UD in the future."
About the Global Undergraduate Exchange Program
Since its inception in 2008, the Global UGrad program has placed more than 1,800 students from participating nations at 75 institutions in the United States for a semester of nondegree seeking study.
Through this international exchange, the Department of State's Bureau of Educational and Cultural Affairs and World Learning seek not only to enhance students' knowledge of their academic discipline but also to help them facilitate new networks of mentors and peers in the United States, to cultivate international understanding and to encourage students to engage constructively in the civic life of their own countries.
Additional information on Global UGrad can be found on the ECA and World Learning websites.
About sponsored students at UD
Currently, the University of Delaware is home to 130 sponsored international students from 25 countries, including Ecuador, Afghanistan, Brazil, Saudi Arabia, Turkey, Oman, Iraq, Colombia, Ukraine, Ghana and Mexico.
UD's sponsored students are funded by more than 30 governments, institutions and organizations worldwide.
Vina Titaley, the University of Delaware sponsored student coordinator, serves as a liaison between sponsored students, sponsoring organizations and the Office for International Students and Scholars. Titaley works collaboratively with numerous individuals and University departments to ensure the success of the sponsored student experience at UD.
To see moments of UD's international student experience and to learn more about the international community, please visit the Office for International Students and Scholars website or follow along and engage on Facebook, Instagram, and Twitter.