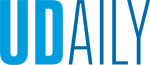 Cultivating imagination
Article by Tracey Bryant June 15, 2016
Powe Award winner wants to help businesses be more forward-thinking
You have it. I have it. Einstein spoke highly of its value for scientific thinking. And Steve Jobs, Larry Page and Elon Musk really infused it into business thinking — that wondrous ability to conjure profoundly novel ideas, to picture in your mind something that never existed. Hurrah for imagination!
Although considered an essential quality of great leaders and executives, imagination hasn't been much of a focus in business discourse, according to Shubha Patvardhan, assistant professor of management in the University of Delaware's Lerner College of Business and Economics. She's aiming to change that.
Patvardhan will be exploring how we define imagination in the organizational context, how firms embrace it and how business students can cultivate it, as the recipient of the prestigious Ralph E. Powe Junior Faculty Enhancement Award from Oak Ridge Associated Universities (ORAU).
The award, which includes a one-year seed grant of $5,000 from ORAU matched by $5,000 from UD, is intended to enrich the research and professional growth of young faculty. Of the 35 awardees selected nationally this year, Patvardhan is the only recipient chosen in the area of "policy, management or education."
A fascinating combination of experiences in the arts and business sparked Patvardhan's interest in the transcendent power of imagination as a driver for transforming businesses and helping them sustain a competitive advantage. She studied and performed classical Indian dance for more than 20 years. After completing a degree in liberal arts, finishing an MBA and joining Coca-Cola India as a human resources manager, she began to sense a fundamental difference in the orientation of the business and arts worlds.
"There are very different logics at play," she says. "In the business world, novelty and creativity are viewed as nice things to do — since adapting to a dynamic and disruptive environment is seen as the key business challenge. But in the arts, you don't want to adapt. You just want to influence and shape the world. Novelty is an artist's raison d'etre; it is a fundamental and integral part of her DNA.
"Most business schools are focused on sharpening analytical thinking and improving ways of seeing the world the way it is," she says. "Most of our evaluation tools and teaching techniques are largely focused on how well we perceive reality, not on how we could alter reality — something that firms such as Apple, TESLA and Google, who I refer to as pioneering firms, seem to embrace."
While the term imagination is often invoked in business discourse, Patvardhan says its meanings are mostly taken for granted or employed in unimaginative ways. "Imagination can be mundane, and it can be very profound — and, as a consequence, its potential remains unrecognized. It is a very old concept, yet it seems to be mysterious. It's simply hidden in plain sight," she says.
To develop an understanding of imagination, she's going back to the literature — all the way to Aristotle, who originated the word, to the romantics, to psychologists, to modern neuroscience where devices such as UD's new fMRI have the capability to illuminate how and where imagination occurs in the brain. She will draw insights from her field study of a pioneering firm in India and hopes to interview leaders of pioneering firms.
Patvardhan expects to publish the resulting work in a top-tier journal and, consistent with her views on human agency, shape future research, as well as practice. She teaches a capstone course on strategic management for graduating seniors and graduating MBAs at UD and is injecting a more creative focus to the course.
She's moving beyond the traditional end-of-the-semester case analysis, where you diagnose and analyze a business problem, to having students frame a problem and come up with an imaginative solution to it, and articulate it to the rest of the class. She challenges students to consider what kinds of problems firms should work on in the future.
"It is one thing to loosely talk about creativity and innovation. It is another to walk in those shoes for a while — even if just in theory," she says. "You would think imagining without the pressure of executing should be a cakewalk. Far from it. Students recognize that it requires a significant re-orientation in ways of thinking and understanding the world — calling for an unusual combination of original yet rigorous thinking. It definitely makes them appreciate the tremendous ambiguity that is part of taking a creative path."
Patvardhan will be working on the research project this fall while in India and is energized about the potential for shaping a discourse about imagination in the business context.