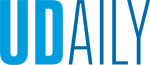 ON-DEMAND CTAL WORKSHOPS
Article by IT Communication Group Photo by Evan Krape June 06, 2016
CTAL seminars encourage better teaching and assessment practices
The Center for Teaching and Assessment of Learning (CTAL) has invited all University of Delaware faculty and instructional staff to use CTAL's services to prepare for the coming school year. CTAL provides a wide range of consulting and customized services to individuals, departments, centers and colleges.
One example of a tailored workshop occurred this spring semester for the new faculty in the College of Agriculture and Natural Resources (CANR). Throughout the year, these faculty members were introduced to CTAL and other teaching support units at an annual "mentoring lunch" hosted by Dean Mark Rieger, who believes that mentoring new faculty allows them to be successful in their classrooms and in their research.
Leah Harris Palm-Forster, assistant professor of applied economics and statistics, attended CANR's New Faculty Mentoring Series and appreciated the opportunity to connect with units across campus that could support her grant writing, teaching and interdisciplinary research.
"Next semester I will be teaching a blended learning ('flipped') course, and I look forward to working with the team at CTAL to design effective course materials," Harris Palm-Forster said.
Kathy Pusecker, interim director of CTAL, and Cheryl Richardson, associate director of CTAL, led the CANR workshop which included a discussion of CTAL resources including assistance with National Science Foundation Career grant applications and other grant assessments. Pusecker and Richardson also briefly covered assessment techniques such as the "Stop, Start, Continue, Muddiest Point and Immediate Feedback" forms. The faculty responded with questions regarding rubrics, how to get students to participate in class discussions, motivating students and how to create better flipped classrooms.
"CTAL staff are delighted to create customized faculty development programming for any department interested in improving teaching and learning. Just this past year we had workshop topics on course design, curricular mapping, faculty teaching portfolios for promotion and tenure and creating inclusive classrooms, just to name a few," Pusecker said.
CTAL offers in-house workshops and presentations at new faculty orientations. Topics for these workshops can range from creating meaningful program evaluations to writing a logic model for a grant.
Those who would like CTAL to host a workshop for their department or program, or who would like to schedule an individual appointment, can contact CTAL-info@udel.edu or call 302-831-2027.