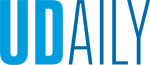 Computer scanning courier service
Article by UD IT Communication Group June 30, 2016
New Smith Hall-UD Computing Center courier schedule in effect July 1
As a result of the change to University of Delaware courier service effective July 1, courier service for test-scoring and other scanning jobs will only be available during regular University business hours.
This change means that there will be fewer courier runs per day from Smith Hall to the Chapel Street Computing Center, and that there will be no weekend or evening service.
The new Smith Hall-UD Computing Center courier schedule is as follows:
Courier pick-up from Smith Hall at 8:30 a.m., 10:30 a.m., 1 p.m. and 3:30 p.m. Monday-Friday
Courier delivery to Smith Hall at 10:30 a.m., 1 p.m. and 3:30 p.m. Monday-Friday.
Scanning jobs can be dropped off and picked up during Smith Hall Computing Site's regular hours of operation.
For more information, read this UD IT help file or contact the IT Support Center at 302-831-6000 or consult@udel.edu.