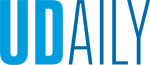 Reviresco June run
Article by UDaily staff June 01, 2016
UD ROTC cadets will run more than 1,200 miles in three weeks
For the third year in a row, a group of ROTC cadets from the University of Delaware will embark on a cross-country run this June to raise awareness about veterans' affairs.
The four students, Micah Petersen (an Honors student), Alex Chiodo, Angel Ortiz and Blake Isaacs, will run more than 1,200 miles from New York City to Miami from June 3 to June 24.
The students are running as a part of Reviresco Inc., a nonprofit co-founded by Peterson, a junior from Houston, Texas, with majors in international relations and Chinese studies, and David Dinerman, a senior international business major from New Providence, New Jersey.
According to the company's website, Reviresco aims to "bridge the gap between civilians and veterans" by educating civilians about the ways in which they can support military personnel. The non-profit is a part of the Horn Program in Entrepreneurship's VentureOn program.
Reviresco's education is done primarily through running. The nonprofit holds obstacle course runs at schools across the country; the runs symbolize the struggles veterans face after completing their service. A cross-country run is also held every summer in order to raise money for veterans' affairs charities, as well as to fund Reviresco's educational outreach programs.
The first summer run was held in July 2014. That year, Petersen, Dinerman and four other cadets ran over 1,500 miles from Newark, Delaware, to Houston, Texas. The group raised $13,000, which was donated to the nonprofits Get Your 6 and Team Red, White and Blue.
The following summer, seven cadets embarked on a 2,000-mile run from South Dakota to Los Angeles, raising over $10,000 in the process.
Reviresco is about more than just long distance running. At the heart of the organization is a desire to support the 1 percent of the American population that risks their lives to protect the other 99 percent. Their aim is to educate civilians on how to effectively provide support for veterans' programs in their own communities.
"When you see a veteran, it is our duty and responsibility as Americans to go beyond saying 'Thank you for your service,'" Petersen said. "We need to have conversations with them as if they are any other individual. It makes more of a difference than you can imagine." Petersen serves as president of Reviresco.
Chiodo, a junior international business major and executive vice president of the organization, realized that many of his peers were not aware of how hard it can be for veterans to transition back into civilian life.
"Twenty-two veterans commit suicide every day. A lot of the people we talk to don't know this. We are trying to help teach students about the conversations that they can have with veterans so that hopefully this can be prevented," he said.
Chiodo, Petersen, Ortiz and Isaacs will embark on their run on June 3 in New York City. They plan to run 15 to 20 miles per day in a relay fashion, so that they can all have time to rest. They will make stops to hold outreach events in some of the communities along the way.
Reviresco welcomes anyone who is interested to attend these events or even to join them for a couple of miles on the run. They are also accepting donations on their website.
About the Horn Program
The University of Delaware Horn Program in Entrepreneurship ignites imaginations and empowers world changers through entrepreneurial education. Its offerings emphasize experiential learning, evidence-based entrepreneurship and active engagement with entrepreneurs, business leaders and members of the broader entrepreneurial ecosystem.
Participation in Horn Program courses and co-curricular activities provides students with the knowledge, skills, connections and access to resources needed to create, deliver and capture value from new ideas and thrive in a rapidly changing world.