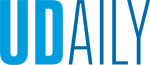 Warren Award
Article by UDaily staff Photo by Evan Krape June 01, 2016
NUCLEUS Program's Rosalind Johnson receives 2016 John Warren Award
Rosalind Johnson, assistant dean for student success in the NUCLEUS Program in the University of Delaware's College of Arts and Sciences (CAS), was presented the University of Delaware's John Warren Excellence in Leadership and Service Award during a ceremony held Thursday, May 26.
The Warren Award recognizes significant accomplishments and notable contributions in leadership by University supervisory staff and includes a $1,000 gift.
Cindi Shenkle, senior assistant dean of undergraduate academic services in CAS, praised Johnson for providing forward thinking, learner-centered leadership as director of the NUCLEUS program which has increased in size from approximately 80 students in 2011 to 1,015 in the 2015-16 academic year.
"Rosalind has provided innovative leadership and achieved a record of exemplary service to advance the goals of the University to provide a welcoming and inclusive environment for diverse undergraduates," Shenkle said. "She also provides leadership in extremely efficient and dynamic ways, consistently seeking to provide mentoring, supplemental advising and information to diverse students in the college."
Tara Falcone, NUCLEUS academic program coordinator, described Johnson as fitting perfectly the description of an exemplary UD employee who has made notable contributions to the University above and beyond her job expectations.
"Rosalind Johnson possesses phenomenal leadership, mentoring, problem solving and relationship-building skills," Falcone said. "She has secured a grant from the Navient Foundation to create a summer program to incoming CAS Delaware resident freshman. The program specifically recruits incoming freshmen who live within driving distance to campus and who are the first in their families to attend college."
Cheryl Davis-Robinson, director of the TRIO Student Support Services Program, noted that Johnson always puts students first and makes sure they get what they need.
"Rosalind has a gift for finding unique ways of bringing learning to life for her students and is able to provide them with the means to demonstrate their learning," Davis-Robinson said. "She is a dynamic leader who earnestly cares for her colleagues and the students she serves. She is a talented and awesome leader who leaves a lasting impact on all of her students."
This is the second Warren Award presented this year; Chris Cook, chief business officer for the College of Engineering, was honored earlier.