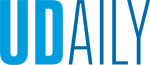 Summer Founders: JADE Biotech
Article by UDaily staff July 22, 2016
UD students work to prevent pharmaceutical waste, theft in hospitals
With its new Summer Founders Program, the University of Delaware's Horn Program in Entrepreneurship is supporting the efforts of eight UD student teams to develop their business venture ideas.
On Fridays throughout this summer, the Summer Founders Fridays series will highlight one venture and how its creators hope to impact the world.
This Friday, the series focuses on venture creator JADE Biotech, a company created by recent engineering graduates John Lowman, Daniel Charytonowicz and Elizabeth Soulas.
The team seeks to address key problems plaguing hospital pharmacies: how best to dispose of the narcotics that remain after a medical procedure, and how to deter the theft of these leftover narcotics.
The solution? A biosensor that serves as a drug identification system. The sensor verifies the identity, concentration and volume of all narcotic waste entering the system. The data is then electronically recorded, and the waste is sent to a non-retrievable reservoir.
The JADE Biotech team, all recent biomedical engineering graduates, developed the concept as part of Senior Design, which serves as the capstone experience for a number of engineering majors at UD.
This spring, they entered UD's premier startup funding competition, Hen Hatch, and won $16,800 in cash and in-kind services to further develop their venture concept. The team also received a grant from National Science Foundation I-Corps Sites Program.
And now, JADE Biotech is furthering their goals with the Summer Founders Program, a 12-week long pre-accelerator used to validate members' novel business models.
The program provides students with stipends while they work to develop their ventures, weekly mentoring and educational sessions, progress meetings with philanthropic investors and access to free and discounted services at the Horn Program's Venture Development Center.
During the first six weeks of the Summer Founders program, the JADE Biotech team has contacted hospital pharmacies throughout all 50 states to meet potential customers and research the current needs of the market.
"We toured hospital pharmacies in Maryland, Pennsylvania and Delaware," and are scheduled to visit a hospital in New York, Soulas said.
"The important thing is figuring out the problem, what people want, and then forming a solution around that," Charytonowicz added. "If there's no problem, then there's no business."
"Our first goal is to understand our customer and their problems and to validate whether the customer values our proposed solution," Lowman said. "Once we achieve that, we hope to develop a repeatable, scalable sales model by the end of summer."
Lowman said that while the team's biosensor machine is in development, he has confidence in their ability to sell their concept based on the needs of medical practices around the country.
"We've learned the value of talking to customers about their problems, to build something that solves these problems, to build something the customer actually wants."
About the Horn Program in Entrepreneurship
The Horn Program in Entrepreneurship ignites imaginations and empowers world changers through entrepreneurial education.
The program's offerings emphasize experiential learning, evidence-based entrepreneurship and active engagement with entrepreneurs, business leaders and members of the broader entrepreneurial ecosystem.
Participation in Horn Program courses and co-curricular activities empowers students by providing them with the knowledge, skills, connections and access to resources needed to successfully manifest innovation and thrive in a rapidly changing world.