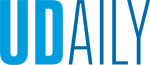 NSO welcomes veterans
Article by Jerry Rhodes Photo by Evan Krape July 21, 2016
Special orientation program helps veterans get started at UD
The first-ever University of Delaware Blue Hen Veterans-New Student Orientation meeting was held July 14 in the Trabant University Center.
As part of the regular New Student Orientation program, the meeting introduced members of Blue Hen Veterans, a registered student organization, to University representatives who explained policies and support services available to veterans at UD.
The session included lunch and a welcome from Heather Maginnis, director of New Student Orientation, who introduced Jose Riera, dean of students.
Riera noted that the event marks another milestone as the University continues to expand services and support for student veterans.
"I am very proud of the group that developed this orientation as part of a First Steps project," Riera said. "We optimize student services and support at UD when staff, faculty and students work together toward a common vision. This is a perfect example of that type of collaboration and I believe as a result we have a strong product that no doubt will grow over time."
The orientation also provided an overview of resources and support for veterans, including applying to UD and transitioning from military service.
Also covered were benefits and other financial aid information, as well as academic resources, tutoring and study skills, counseling and other personal support services.
Also provided was information on health care and the provisions of the Post-9/11 GI Bill.
The mission of Blue Hen Veterans is to provide military veterans with the support and advocacy needed to successfully transition to college and excel academically, and to gain employment after graduation.
Steven McGuire, an Army veteran of 14 years and a geography major with a concentration in geographical information systems, said he chose UD because of the outstanding reputation of its programs.
McGuire also noted that Blue Hen Veterans is working with UD to help veterans make the transition to college life, to spark camaraderie, and to provide mentoring for non-traditional students.
"Every department here is veteran-friendly, and we have started building a partnership that can really flourish," McGuire said. "The University can help us grow the next generation of great minds with veterans who are already instilled with discipline."