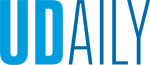 Power of mindfulness
Article by Elizabeth Adams Video by Ashley Barnas July 22, 2016
Mindfulness camp enhances children's awareness of themselves, others
The soft sound of the bell echoes. Bare toes wiggle against blue rubber mats. Tiny faces tilt towards the sun as they inhale and exhale slowly. Morning yoga kickstarts each day at the University of Delaware Laboratory Preschool's five-week I Can Be Mindful summer camp.
The camp aims to help rambunctious 4- to 7-year-olds navigate their social and emotional world. Throughout the day, children engage in activities such as yoga, song, dance and perspective challenges both in the classroom and around UD's campus.
"The goal of the mindfulness camp is for children to enhance their awareness of themselves, of others [and] of the things around them," said Laura Morris, master teacher at the Lab Preschool.
A 2014 report found that exercising before school can help reduce ADHD symptoms in children. Campers begin the day with yoga movements and exercise to help their minds get ready for focused learning. The poses help children learn to control their bodies and build confidence to take on new challenges.
Michael Mackenzie, assistant professor of behavioral health and nutrition with a joint appointment in human development and family studies, leads several of the camp's developmentally-appropriate activities.
"What kids are really passionate about at this age is animals," said Mackenzie. "If we can tap into that focus of interest and cultivate some of the [mindfulness] skills at the same time, it's kind of a win-win."
Children use all their senses in specific exercises to fully immerse themselves in mindfulness experiences. Tasting clementines, having conversations with fellow students after meltdowns, reading and recognizing illustration details on characters' faces are just some examples of opportunities to thread mindfulness practices into a day.
"Young children are trying to understand their world, and at the same time are trying to figure out who they are," said Morris. "We are teaching them to see the world though different lenses. This will help them to embrace differences, recognize that there are multiple perspectives, understand people and things around them and have a caring and compassionate outlook."
Over the weeks, the children demonstrate improvement in focus, compassion and the ability to identify and regulate emotions. They learn that emotions are not "magical" uncontrollable things, but rather there is a connection between what they are thinking and experiencing.
"I think in starting it young it gets them ready to be able to be a part of a very complex ever-changing world," said Morris.
Teachers become the students
Before the children arrive, Mackenzie leads the teachers and student volunteers in awareness and mindfulness exercises. They too gather in the playground to reflect on teaching opportunities from the day before and become attentive of examples in their life where they practiced mindfulness skills.
Mackenzie uses the acronym "SOBER" to encourage teachers to stop and redirect their attention, observe what is going on around them, use breath as an anchor, expand awareness and respond mindfully in the present moment.
"If you can stop observe and breathe in any given moment, that is a real skill set that can translate to all sorts of different activities," said Mackenzie.
Mindful all year long
The Lab Preschool began integrating mindfulness into its school curriculum in 2015, after teachers were introduced to the book The Whole Brain Child by Dan Siegel.
"The Lab Preschool is focused on all parts of the child including physical, mental and emotional development as a person begins to understand themselves and others," said Cynthia Paris, director of the Lab Preschool. "This is a crucial condition for being a good learner and ultimately a good citizen."
The camp was the subject of an article in Sunday's News Journal.
Laboratory Preschool openings
The University of Delaware's Laboratory Preschool has announced that openings are still available in its 2016-17 full day Pre-Kindergarten/Kindergarten program (ages 4-6).
For more information about the school or to schedule a tour contact Donna Baylis at dkbaylis@udel.edu or visit the Laboratory School website and Facebook page.