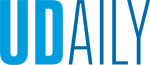 New MLS chair
Article by Dante LaPenta Photo by Kathy F. Atkinson July 15, 2016
Esther Biswas-Fiss tapped to grow medical laboratory sciences
The University of Delaware Department of Medical Laboratory Sciences (MLS) has named Esther Biswas-Fiss as its new chair.
Biswas-Fiss comes to UD from Thomas Jefferson University, where she directed the biotechnology program and led an active translational research program on visual disease.
At UD, she will expand UD's strong laboratory science continuum with new molecular-based degree programs.
"Degree programs in molecular diagnostics are a natural fit for the department because the field is the branch of MLS that identifies new targets for the diagnosis and treatment of disease," said Biswas-Fiss. "I'm impressed by the diverse group of talented researchers and educators."
She said she looks forward to expanding degree offerings, bolstering the MLS research programs, strengthening connections with clinical partners for student clerkships, and increasing science, technology, engineering and mathematics (STEM) education outreach to underrepresented groups.
As a researcher, Biswas-Fiss investigates the molecular drivers of Stargardt macular dystrophy and macular degeneration, major causes of blindness across all ages.
"Genotyping patients has become routine in clinics, but the genetic data produced may be of variable clinical benefit, especially in eye diseases," she said. "The ability to genotype exceeds the ability to better inform patients and optimize treatments."
To address this disparity, she first identifies genetic mutations in Stargardt and macular degeneration patients in collaboration with an ophthalmologic geneticist at the Wills Eye Institute.
Using spectroscopic and in silico techniques, she generates structures of the mutated proteins and evaluates their functionality through biochemical techniques. The structural models and enzymatic activity determinations can enhance prognoses for patients.
"In addition to being an accomplished scientist and experienced administrator, Esther brings a number of promising ideas for developing new academic programs at both undergraduate and graduate levels," said Susan Hall, deputy dean of the College of Health Sciences (CHS) who also served as interim MLS department chair. "We are absolutely thrilled to be welcoming her as a key member of the CHS team."