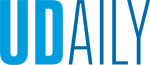 Business for engineers
Article by UDaily staff July 14, 2016
Course focusing on business for engineers, scientists set Oct. 17-21
For the second time this year, the University of Delaware is offering the Management Essentials for Engineers and Scientists course, focusing on business and management for the technical professional.
Offered through a partnership between UD's College of Engineering and Division of Professional and Continuing Studies, the week-long, boot-camp style course will take place Oct. 17-21 in Newark.
The course was developed by UD's Professional Engineering Outreach Program, which has provided continuing professional education programs for engineers for more than 20 years. For this program, Professional Engineering Outreach worked with industry partners to identify management needs and build a curriculum tailored to engineers and other technical professionals.
"We know that this management training is needed in today's fast-moving technology fields, where engineers and scientists must be cognizant of not only their own research but also the economics and business of taking their research from the laboratory bench to the marketplace, as well as leading a technical or scientific team," explained UD's Kathy Werrell, director of Professional Engineering Outreach.
Offered for the first time last spring, the course was well-received by participants. "I felt that this was the most useful 'outside' course I have taken in my professional career," commented one participant. "Being geared specifically toward science/engineer-minded people focused the course toward the different way of thinking."
The program's instructors are drawn from University of Delaware faculty and industry experts, with program content relying heavily on case studies and projects relevant for engineers and scientists. The curriculum is divided into five core business and management modules: management, leadership, business fundamentals, project management and product development. Special modules addressing organizational efficiency include "Anatomy of a Meeting" and an introduction to process optimization techniques.
Program faculty include Patricia Fullerton, executive project management instructor and consultant; Kumar Ramanathan, global business director at Ashland Inc.; Dustin Sleesman, assistant professor of management in the Alfred Lerner College of Business and Economics at UD; and Mark Williams, chemical and polymer engineer and product specialist at W.L. Gore and Associates. For more information about the faculty for this program, visit this website.
The course concludes with two panel discussions featuring faculty and industry experts.
UD alumni and students receive a discount when registering for this course. Other discounts are available. For more information or to register, call 302-831-7600, write to continuing-ed@udel.edu or visit the website.