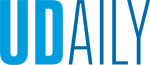 'Keep Calm and Teach On'
Article by IT Communication Group Photo by July 19, 2016
Faculty Commons to host semester-prep sessions for those who teach at UD
University of Delaware Faculty Commons is hosting the second annual semester-readiness planning event, "Keep Calm and Teach On," for all those who teach at the University, including faculty, adjunct faculty and graduate teaching assistants.
"Keep Calm and Teach On" offers over 40 sessions from Tuesday, Aug. 16, to Thursday, Aug. 18, and Tuesday, Aug. 23, to Thursday, Aug. 25. The topics range from help with Canvas and Sakai to syllabus clinics.
This year Faculty Commons is introducing "Topics on Demand," offered on Tuesday, Aug. 23, and Wednesday, Aug. 24, which is designed for faculty, graduate students, adjunct faculty and anyone else who cannot attend sessions during standard hours.
Registration for all sessions is now open on the "Keep Calm and Teach On" website.
The event will allow teachers to prepare for the school year with a "one-stop shop" of learning. Faculty Commons provides teaching support year-round, but this two-week event gives instructors the answers to many teaching questions and provides a forum through which to explore new educational technologies and learn about instructional grant opportunities.
Instructors will also be able to collaborate in workshops and discuss long-term projects to enhance not only their own teaching skills but also develop effective strategies to improve students' learning.
Those who have questions about the event can contact Faculty Commons at 302-831-0640 or via email at faculty-commons@udel.edu. Faculty Commons is open for appointments and walk-ins all summer, from 8:30 a.m. to 4:30 p.m., Monday through Friday.