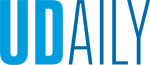 Gilman recipient
Article by Nikki Laws July 22, 2016
UD student receives Gilman Scholarship to study abroad in Brazil
As Olympic athletes begin to arrive for August's Summer Games in Rio de Janeiro, University of Delaware student Nikki Patel, too, will begin her own gold medal worthy journey.
Patel, a junior athletic training major and first generation student, is UD's newest Gilman Scholarship recipient. With the award, she has traveled to Brazil along with 17 other UD students as part of a behavioral health and nutrition study abroad program directed by associate professor Stephen Goodwin.
With dreams of becoming a physical therapist or athletic trainer for a professional sports team, Patel said that the program will be a once-in-a-lifetime introduction to the world of Olympic sports. "One of my interests, actually, is to work for the Olympics," she said, adding that "part of our time in Brazil will be spent attending some of the games. I think it will be a really cool experience to be able to see what my future job might look like."
While in Brazil, the program will also venture outside of the host city Rio de Janeiro, exploring the relationship between the environment and physical activity. "We'll be hiking through a forest, meeting the native people, and getting to introduce ourselves to them," Patel said. "I get really into learning about different cultures and people – and seeing how their everyday life is compared to ours."
The Benjamin A. Gilman Scholarship Program, sponsored by the U.S. Department of State and administered by the Institute of International Education (IIE), aims to diversify the kinds of students who study abroad by making the experience attainable for those of limited financial means. In addition, the program seeks to create a more interdependent world by sending students to less traveled locations.
"As a college student, I really wanted to take the initiative myself and try to help my parents out the most I could. I did that by applying for a whole bunch of scholarships," said Patel.
After returning from her program, Patel will work with UD's Institute for Global Studies (IGS) to complete a follow-on project. A requirement of every Gilman recipient, Patel said she is looking forward to presenting her study abroad story to students in First Year Experience classes in hopes of inspiring others, reflecting that "it is not something that is unattainable."
In the spring, two other recent Gilman Scholarship winners, Gerti Wilson and Monica Lindsay, who traveled to South Africa and India during the 2016 Winter Session, presented to a group of students at the Center for Black Culture. "Remember that no matter where you go in the world, 'I am because you are,'" said Wilson. "There are a lot of differences no matter where you travel, but it is all about community and how you see people."
Wilson also advised other Gilman recipients, like Patel, to be open to the experience. "Interact with people. Be flexible and patient," Wilson said, adding, "When you are talking to the locals, that is the best way to engage with a culture. You are talking to people who lead completely different lives than you. Learn as much about your host country as you can before leaving and, given the opportunity, engage with your host community through community service."
Students interested in learning more about the Gilman Scholarship program are encouraged to visit the IGS website for more details.
To see moments of more than 200 students' global travels this summer through UD study abroad programs, follow along @UDGlobal on Instagram and Twitter, engage using the hashtag #UDAbroad, and read the IGS blog.