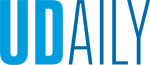 Energy internship
Article by Nikki Laws Photo courtesy of Artur Denysenko July 07, 2016
UD Fulbright Foreign Student from Ukraine receives Muskie award
"Sometimes our thoughts and true wishes can be realized much faster than we think," said Artur Denysenko, a second year master's student in energy and environmental policy at the University of Delaware and a Fulbright Foreign Student from Ukraine.
This summer, Denysenko has realized an important goal in commencing an internship at the Pacific Northwest National Laboratory (PNNL) and the University of Maryland's Joint Global Change Research Institute (JGCRI) through an esteemed Edmund S. Muskie Internship Program award.
The Muskie Program, funded by the U.S Department of State's Bureau of Educational and Cultural Affairs and administered by Cultural Vistas, annually provides opportunities for young leaders from Eastern Europe, the Caucasus and Central Asia to supplement their graduate studies in the United States with real-world experience.
The program aims to encourage professional development, to sharpen the leaders' ability to make informed, independent decisions, to reach compromise, and to introduce new trends in key issues and different approaches to shared challenges.
"The Pacific Northwest National Laboratory is one of the U.S. Department of Energy's national laboratories. It conducts advanced research and development in the most challenging problems in the field of energy," said Denysenko. "This is a unique opportunity."
During his nearly three-month internship, Denysenko will collaborate with colleagues and mentors at JGCRI to study black carbon emissions in the Arctic region and energy efficiency in the residential areas of his home country, Ukraine.
Denysenko said his placement at JGCRI was a perfect fit. "The PNNL and Ukraine have a long history of cooperation in various fields, including projects of technical assistance," he noted. "For example, in April 2015 the PNNL organized and conducted a seminar at the parliament of Ukraine titled 'Energy Efficiency and District Heating: A Strategic Policy Approach to Improving Ukraine's Energy Security.' One of PNNL's senior staff scientists covered my direct area of interest."
This seminar was the spark that ignited the Fulbrighter's initial interest in interning with PNNL's Joint Global Change Research Institute.
Denysenko applied for his Fulbright Award and graduate study at UD to find a path forward for Ukraine during its current energy crisis, something the United States experienced just 40 years ago. "Energy policy that was developed and implemented at this time of history in the United States helped to reach quite amazing and tremendous results in terms of energy efficiency and energy market regulation," he said. "So it is an amazing experience, and I am learning lessons that definitely will be in high demand in Ukraine."
Denysenko's time as a Muskie intern at JGCRI and at UD will help fill a great need for professionals to usher in a more innovative and modern era in Ukrainian energy policy.
Like all Fulbrighters, Denysenko is charged with bringing a bit of his culture to his host institution's community. While he soaks up integral knowledge, Denysenko will also introduce Ukrainian culture to the communities he meets. "Being a part of the Fulbright means that you have become a part of a very big, diverse, and unique community from all over the world."
About Fulbright Foreign Students at UD
Currently, the University of Delaware is home to 14 Fulbright Foreign Students from Afghanistan, Colombia, Egypt, Iraq, Mexico, Pakistan, Tunisia and Ukraine. In fall 2016, UD will also welcome seven new Fulbrighters from Afghanistan, Bahrain, Colombia, Indonesia, Russia, South Korea and Uzbekistan.
Vina Titaley, the University of Delaware sponsored student coordinator, serves as a liaison between sponsored students, sponsoring organizations and the University. Titaley works collaboratively with numerous individuals and University departments to ensure the success of the sponsored student and scholar experience at UD.
To see moments of UD's international student experience and to learn more about the international community, please visit the Office for International Students and Scholars website or follow along and engage on Facebook, Instagram and Twitter.