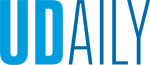 For the Record, July 22, 2016
Article by UDaily staff July 22, 2016
University community reports recent appointments, presentations
For the Record provides information about recent professional activities of University of Delaware faculty, staff, students and alumni.
Recent appointments, books, conferences and presentations include the following:
Appointments
Rose Muravchick has been named the new assistant director of the Center for Teaching and Assessment of Learning (CTAL), which is a partner of UD's Faculty Commons. Muravchick's position at CTAL will allow her to assist faculty to enrich their teaching, create inclusive learning environments, and develop and implement meaningful assessments of student learning at the University. CTAL is a campus resource that provides assistance with teaching, assessment practices, scholarship and innovation in higher education for the University community. Muravchick earned a bachelor of arts degree magna cum laude from the Department of Religious Studies, a master's degree in the College of General Studies and a doctorate in the Department of Religious Studies, all at the University of Pennsylvania. She went on to work as a post-doctoral fellow at Vassar College. She worked at the Center for Teaching and Learning at the University of Pennsylvania as a Fellow for Teaching Excellence. Prior to that, she was a graduate assistant at the University of Pennsylvania's Center for Ancient Studies.
Jordan Skolnick, who spent the last five years overseeing all fundraising efforts for University of Michigan Athletics, has been selected UD's newest senior associate athletics director and director of development for athletics. "We couldn't be happier to have Jordan join the University of Delaware Athletics family," said Chrissi Rawak, new UD director of athletics, who worked closely with Skolnick at Michigan in her previous role overseeing external relations and strategic initiatives in Ann Arbor. "Over the last five years I have seen first-hand not only his tremendous skills as a fundraiser, but his ability to create and enhance relationships with former student-athletes and friends of athletics. He will play a vital role in the success of Delaware Athletics and the University. We are excited to see the strong impact he will have on our programs." For details, see the article on BlueHens.com.
Books
Meredith K. Ray, associate professor of Italian in the Department of Languages, Literatures and Cultures, is the author of Margherita Sarrocchi's Letters to Galileo: Astronomy, Astrology, and Poetics in Seventeenth-Century Italy, published this month by Palgrave Macmillan.
The book is the first in-depth study and complete English translation of the correspondence between Sarrocchi, a natural philosopher and poet, and the famed astronomer Galileo. The online journal Nature reviewed the book as one of "the week's best science picks." Describing the correspondence between Sarrocchi and Galileo, the reviewer wrote: "In this rich analysis of the exchange, Meredith Ray shows how the pair found common ground in assessing each other's work."
Conferences
Lou Hirsh, retired UD director of admissions, was on a panel titled "Prior-Prior Year [i.e., the Early FAFSA] from the Admissions Perspective" on July 11 at the 2016 Conference of the National Association of Student Financial Aid Administrators (NASFAA) held in Washington, D.C. He was joined by Sarah Friedman, public policy manager of the National Association for College Admission Counseling (NACAC), and Sarah Summerhill, associate director of admissions at Michigan State University. It included "a discussion of practical and ethical considerations for higher education administrators as PPY is brought online." Hirsh is the 2015-17 chair of NACAC's Admissions Practices Committee and also serves on NACAC's Steering Committee on Admissions Practices.
Presentations
Farley Grubb, professor of economics, presented his paper "Colonial Virginia's Paper Money Regime, 1755-1774: Value Decomposition and Performance" on July 12 at the National Bureau of Economic Research (NBER) Summer Institute Conference on the Development of the American Economy in Cambridge, Massachusetts.
Sangjucta Barkataki, a doctoral student in the Interdisciplinary Ph.D. in Medical Sciences program, presented her research on skin metastases at the international Inflammatory Breast Cancer (IBC) Conference, July 9-10, in Boston. Barkataki, who conducts research in the lab of Kenneth L. van Golen, associate professor of biological sciences, studied radiation and how skin metastases occur in IBC, with the eventual goal of finding a way to block their formation. The IBC Network Foundation, which provided Barkataki a $7,500 grant to begin her research, published an article about her conference presentation in its newsletter.
To submit information for inclusion in For the Record, write to publicaffairs@udel.edu.