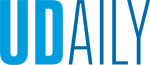 Brain imaging
Article by Dante LaPenta Photo by Evan Krape July 15, 2016
Functional near-infrared spectroscopy adds new research capability
New brain imaging equipment is now available to scientists at the University of Delaware's Science, Technology and Advanced Research (STAR) Campus.
The technology is called functional near-infrared spectroscopy, or just fNIRS for short. It gathers brain activity, including cortical activation, during real-world tasks.
Most importantly for research participants, it is non-invasive, allowing them to be more at ease during studies.
The system was recently installed at UD's STAR Health Sciences Complex.
The fNIRS system comes to the University via a National Institutes of Health shared instrumentation grant.
Anjana Bhat, associate professor in the Department of Physical Therapy, is the principal investigator on the grant and played a key role in acquiring the equipment.
The collaboration already includes 11 faculty members from three departments — Physical Therapy, Kinesiology and Applied Physiology, and Psychological and Brain Sciences. But, the equipment can help researchers in lots of areas, both inside and outside of the University.
In addition to Bhat, the UD advisory committee includes Tom Buchanan, George W. Laird Professor of Mechanical Engineering and director of the Delaware Rehabilitation Institute, and Stuart Binder-Macleod, Edward L. Ratledge Professor of Physical Therapy.
The group is offering open time for researchers around the University to explore possibilities for studies.
"We'd love anyone conducting research in, for example, neuroscience or behavioral research to come use the fNIRS system," said Bhat.
Bhat has studied motor and social development in children along the autism spectrum. She saw the fNIRS system as a tool to dive deeper into brain mechanisms.
The fNIRS system complements the research capabilities of UD's new Center for Biomedical and Brain Imaging and will help advance studies of the cortical mechanisms of various human behaviors.
"Some kids have a tough time laying still in an MRI scanner," said Bhat. "MRI machines/rooms emit high sounds and lots of lights. It is an unusual environment and since children with autism can have aversion to lights and sounds, they may struggle following through on instructions during an MRI scan."
In contrast, the fNIRS system only requires the participant to wear a cap. It allows a participant to engage in meaningful, everyday social interactions, computer-based interactions or various movements. They can play, reach or walk on a treadmill.
So how does it work? Well, the cap has several probes that emit near-infrared light. This light passes through the skull and brain. Depending on how much blood supply is in the brain tissue, the light is then absorbed. Each emitter has a corresponding detector, which picks up the reflected light.
"The difference in light emitted versus absorbed tells us how much blood supply reaches the underlying brain tissue. This gives us an indirect measure of how active the brain tissue is during a particular function or behavior," Bhat said.
Samuel Lee, associate professor of physical therapy, uses neuromuscular electrical stimulation to enhance function in individuals with cerebral palsy. His lab might use stimulation to assist muscles in activities like walking or cycling.
Lee said, "fNIRS will allow us an objective and quantitative measure to substantiate the theories behind our investigations."
Scheduling is managed through an fNIRS group calendar. To sign up for time with the fNIRS system, interested parties can contact Anjana Bhat. Training opportunities and operational assistance are also available through Delaware Rehabilitation Institute's Kevin McGinnis.