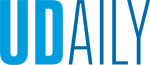 Faculty Commons Book Club
Article by IT Communication Group July 14, 2016
Book club to discuss 'When the Emperor was Divine' on Aug. 25
The University of Delaware Faculty Commons Book Club will meet at noon, Thursday, Aug. 25, to discuss When the Emperor was Divine, a book by Julie Otsuka. This text has been selected as the University's 2016 First Year Common Reader.
All interested faculty and staff are invited to participate in preparation for author Otsuka's campus visit this fall.
The discussion will be facilitated by Melissa Ianetta, professor of English and director of the Writing Center, and Peter Feng, associate professor of English and of women and gender studies.
Limited free copies of the book will be awarded to participants based upon registration and winners will be contacted via email. Copies may also be purchased at a discount from the UD Barnes and Noble Bookstore. In addition, printed copies and an eBook version are available for loan from the UD Library.
The meeting for this book will be from noon to 12:50 p.m., Thursday, Aug. 25, in Faculty Commons (116 Pearson Hall). Drinks and dessert will be provided. RSVP requested.
The Faculty Commons is always looking for book club facilitators. Those who are interested in leading this discussion or sponsoring a session in the future can contact faculty-commons@udel.edu.
For more information about these events, visit the Faculty Commons website.