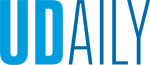 Aug. 6: Celebrity basketball
Article by UDaily staff July 21, 2016
Bob Carpenter Center to host Duffy's Hope celebrity basketball game
The 14th annual Duffy's Hope celebrity basketball game to benefit the state's young people will be held from 5:30-8:30 p.m., Saturday, Aug. 6, at the University of Delaware's Bob Carpenter Center.
Duffy's Hope, founded in 1998 by Allen (Duffy) Samuels, provides services to at-risk and hard to reach teens ages 12-17 and has changed the lives of more than 4,500 young people since its inception.
Revenue from the annual celebrity game supports the yearly budget for prevention programming.
Duffy's Hope has partnered with the talent acquisition firm Agency for Artists to present an event lineup that will feature recording artist LeToya Luckett, award-winning actor Lance Gross, television personality Tami Roman along with her daughter and recording artist Jazz Anderson, and Rotimi, recording artist and actor in the hit show Power.
Also appearing will be Harlem Globetrotter Tammy Brawner and award-winning teen sports star Mo'Ne Davis, media personality Quincy (Q Deezy) Harris, actor Wesley Jonathan and singer Matt Hill.
Moneyball Sportswear and the boutique Villa will serve as game sponsors.
Also featured will be Delaware's Hometown Heroes, a select group of state residents who have found success in their respective careers and who give back to the community that raised them. Last year's heroes included celebrity fashion designer LaQuan Smith, actor and cast member of the Netflix show Daredevil Stephen Rider, entrepreneur Heather Lowery, and Jaunice Sills of the REVOLT cable network.
Among this year's heroes will be Ashley Biden, daughter of Vice President Joseph R. Biden Jr.
General admission tickets cost $20, and some floor seats are available for $100. Tickets are available through Ticketmaster or at the Bob Carpenter Center box office during regular business hours, 8:30 a.m. to 4:30 p.m., Monday through Friday.
Earlier on the Aug. 6 game day, Duffy's Hope will partner with the Delaware Prevention Coalition for the eighth annual Teen Summit from 10 a.m. to 4 p.m. at Delaware State University in Dover. The summit is an opportunity for teens ages13-18 years old and their families (parents/guardians) to be exposed to current issues facing today's teens. Teens will engage in interactive, open dialogue workshops facilitated by their peers on topics of interest such as underage drinking and prescription drug abuse, dating and relationships, and financial issues.