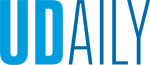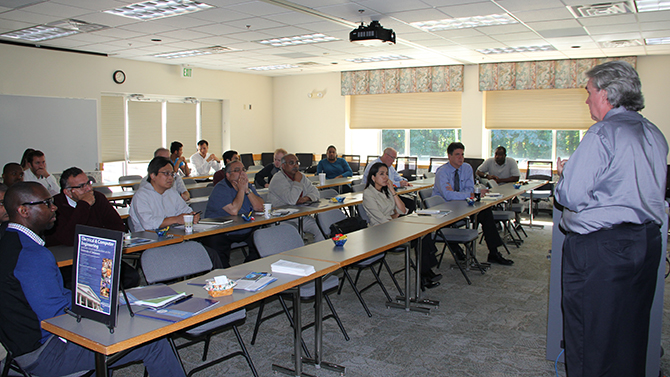 Fundamentals of cybersecurity
Article by UDaily staff Photo courtesy of CERDEC Corporate and Public Communication Office July 21, 2016
Graduate-level certificate offered to US Army engineers at APG
Employees of the U.S. Army's Communications-Electronics Research, Development and Engineering Center (CERDEC) now have the opportunity to gain a solid grounding in the fundamentals of cybersecurity, thanks to a graduate-level certificate offered by the University of Delaware.
The certificate is part of a continuing effort to "better train U.S. Army engineers in all things cyber." CERDEC implemented the program after identifying a workforce development gap through an installation-wide needs survey, said Victor Carrozzo, CERDEC Human Capital Cell specialist.
Taught by Chase Cotton and Haining Wang, professors in UD's Department of Electrical and Computer Engineering, the program is open to all Aberdeen Proving Ground (APG) engineers and scientists in the cyber field, including contractors and military personnel.
"Because of Prof. Cotton, I was able to overcome my insecurities on something that I knew nothing about and feel totally confident at the end," said CERDEC software engineer Steve Wisniewski. "Because of his help I was able to do well on the final exam."
The certificate provides advanced training through a three-course sequence:
Introduction to Cybersecurity covers the foundation security policies and methods to provide confidentiality, integrity and availability as well as cryptography, auditing and user security.
System Hardening and Protection comprises practical treatment of the defensive techniques used to harden computer systems to make them less vulnerable to cyber-attacks.
Advanced Cybersecurity explores areas such as denial-of-service attacks, domain name system security, email spam, on-line authentication, phishing, cloud security, malware and web security.
"This sequence of courses is aimed at preparing Army scientists and engineers to deal with the growing cybersecurity problem," said Kenneth Barner, chair of the Department of Electrical and Computer Engineering. "In addition, for those wishing to further their independent studies, all coursework will apply towards a UD master's degree in cybersecurity."
The first cohort consists of just over 20 APG and contractor employees, with the group taking one course in the spring of 2016, one this summer, and the third in the fall semester.
"This course has really helped me round out my knowledge and skills and we still have two more classes to go," said Clayton Jones, who works for Army contractor Solvaren. "I already have a solid base of understanding and basic skills from the class to be able to go much further now."
UD was recently designated a National Center of Academic Excellence in Cyber Defense Education (CAE-CDE) by the National Security Agency and the Department of Homeland Security. The goal of the program is to reduce vulnerability in the national information infrastructure by promoting higher education and research in cyber defense and producing professionals with cyber defense expertise for the nation.
Read more here about this designation.