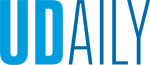 Cardiovascular health
Article by Dante LaPenta July 12, 2016
Animation by Jeffrey Chase
UD lands multi-year Center of Biomedical Research Excellence grant
Cardiovascular disease remains the number one cause of death for both men and women across the United States. The state of Delaware is in the bottom half of states for coronary heart disease death rates.
To help tackle this problem, the National Institute of General Medical Sciences at the National Institutes of Health has awarded the University of Delaware a five-year, $11.6 million grant to support a Center of Biomedical Research Excellence (COBRE) in cardiovascular health.
Dave Edwards, associate professor in the Department of Kinesiology and Applied Physiology, is the principal investigator.
"It gives us the opportunity to build cardiovascular research capabilities at UD," said Edwards.
The grant will support four subprojects led by new investigators to start. All share a common theme to study the mechanisms or consequences of declining cardiovascular health. The funding also gives the University an opportunity to hire two additional cardiovascular researchers; searches will start shortly.
"The grant provides us with support for mentoring and a cardiovascular research core to support the four new investigators as well as others at the University," explained Edwards.
Poor cardiovascular health and function is linked to some health problems that most people know well, and others that may be a surprise. Here's a quick dive into UD's first four major subprojects within COBRE.
Diet and vascular health
A first subproject concerns one of America's favorite table toppings — salt. In general, 2,300 milligrams or less of sodium per day is recommended for U.S. adults, but Americans lack adherence to that guideline.
"Data shows the average person [20 and older] consumes 3,400 milligrams," explained Shannon Lennon-Edwards, associate professor of kinesiology and applied physiology who is leading this subproject. "But people usually doesn't care … until something happens."
It's not enough to look out for the most obvious warning signs of cardiovascular distress — like chest pains or elevated blood pressure. High salt diets can damage blood vessels even without a change in blood pressure.
Because of the difficulty in getting Americans to eat less salt, Lennon-Edwards is investigating how potassium might counteract some of those effects.
"I'm excited to be a part of a large center grant and lead one of the subprojects. My project is focused on manipulating sodium and potassium content of the diet," said Lennon-Edwards. "Our preliminary results show that if you consume high potassium simultaneously with a high sodium diet, you may be able to offset some of the deleterious effects on the blood vessel, particularly endothelial function."
Cardiovascular health and cognitive function
Regina Wright, associate professor in the School of Nursing, is investigating endothelial function in relation to the brain and cognition. Subclinical cardiovascular diseases, including reduced endothelial function, occur without obvious symptoms. And, these diseases pave the way for more severe vascular outcomes.
"One association in the literature is that cardiovascular risk factors increase the risk of stroke and dementia," said Wright.
Prior to devastating outcomes like dementia, subclinical cardiovascular diseases are associated with subtle cognitive declines. These deteriorations reduce quality of life and faintly signal more severe health problems.
With these slight and precipitous cognitive declines in mind, Wright's subproject seeks to shed light on the unique influence of reduced endothelial function, a key early marker of vascular problems, on subclinical brain pathology and cognitive performance. Her project will also examine race-related disparities in these outcomes.
"My subproject has the potential to highlight the importance of maintaining cardiovascular health, so you can live longer with better cognitive function."
Hypertension in women
The prevalence of hypertension is greater in women after menopause compared to men, a breakdown which is very different compared to younger adults.
"Prior to menopause, hypertension is generally greater in men compared to women," explains Megan Wenner, assistant professor of kinesiology and applied physiology. "In postmenopausal women, hypertension is not well controlled despite medication."
The mechanisms contributing to hypertension in women are complex and not well understood, but Endothelin-1, a substance that constricts blood vessels, can increase blood pressure and lead to hypertension.
"My mentor [Jane Reckelhoff of the University of Mississippi Medical Center] has previously shown in experimental animals that Endothelin-1 plays a role in hypertension in females. The goal is to extend these findings to humans."
In hypertensive women, Endothelin-1 is an ideal target to therapeutically improve cardiovascular health.
Blood vessels and bone
The final subproject is led by Rhonda Prisby, associate professor of kinesiology and applied physiology. She is investigating bone marrow capillary redistribution in advanced age. Evidence links vascular disease to impaired skeletal health and osteoporosis — both global health concerns.
"One of our objectives is to determine whether capillary distance from active bone-forming sites is altered as a function of age, whether these altered distances contribute to declines in bone mass, and whether these altered distances can be reversed by treatment," said Prisby.
Bringing the projects together
A cardiovascular research core will provide equipment and personnel support for the subprojects and others at UD. An annual symposium will highlight cardiovascular research at UD and foster collaboration.
The grant will also support a pilot project program to provide funding to other University faculty with cardiovascular-related research interests.