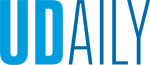 Serving veterans
Article by UDaily staff Photo by Evan Krape December 08, 2016
UD named a Top 10 Gold Military Friendly School
The University of Delaware has been named fourth among the Top 10 Gold Military Friendly School Award winners in the category of Tier One Research Institutions for 2017.
As UD President Dennis Assanis said in his inauguration speech on Dec. 7, "To defend our country, our students answered the call to action following Pearl Harbor 75 years ago today. Serving our veterans — through education, as well as through research that improves the lives of those wounded in battle — has long been a proud mission of the University of Delaware."
"We are honored to receive this recognition of our commitment as an institution to serving our veterans and their families," said Jose-Luis Riera, dean of students at UD.
The designation comes from Victory Media, originator of the family of Military Friendly employment, entrepreneurship and education resources for veterans and their families. For more than a decade, Military Friendly ratings have recognized companies and colleges that demonstrate positive employment and education outcomes for veterans and their families.
UD was one of 1,200 postsecondary schools designated as "Military Friendly" in November, and of those, 541 schools have been recognized for excellence in different categories.
"All of our Military Friendly award recipients set the standard for excellence," said Daniel Nichols, chief product officer of Victory Media and head of Military Friendly development. "They offer exceptional examples of what it means not just to build a program that meets federal requirements, but one that serves the military and veteran community from classrooms to careers."
To be considered for recognition, companies and schools must have successfully completed a 2017 Military Friendly survey and been designated as a 2017 Military Friendly School or Employer. Names of all awardees are published online at https://militaryfriendly.com and will be printed in the December issue of G.I. Jobs or Guide to Military Friendly Schools.
The Military Friendly Employers and Military Friendly Schools designation process includes extensive research and a data-driven survey of leading companies and colleges nationwide. The survey, methodology, criteria and weightings are developed with the assistance of an independent advisory council of educators and employers, and tested by EY based upon the weightings and methodology established by Victory Media.