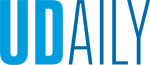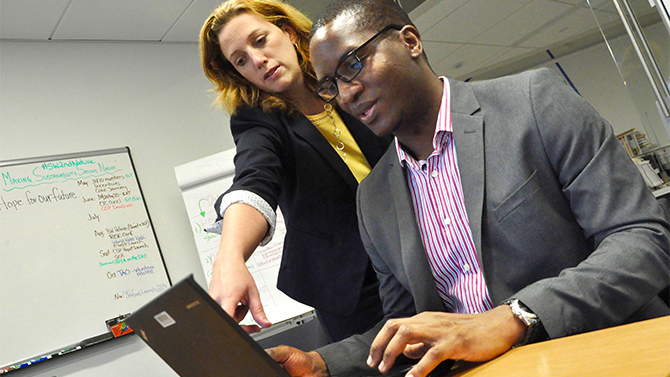 Monitoring energy, water use
Article by Ann Manser December 20, 2016
UD doctoral student develops tool to benefit hotel chain
A University of Delaware graduate student, participating in a highly selective Environmental Defense Fund (EDF) program, has been recognized for his work in designing a tool to monitor and compare energy and water use at various hotel and resort properties.
Joseph Nyangon, a doctoral candidate in the Energy and Environmental Policy Program in UD's Center for Energy and Environmental Policy (CEEP), was chosen as an EDF Climate Corps fellow in 2015.
The program embeds highly trained graduate students from top universities in companies and large organizations that are seeking to improve their environmental impact.
Nyangon was placed with Starwood Hotels and Resorts Worldwide, which was looking for a way to easily monitor the energy and water use at its 1,270 properties.
He was charged with developing a tool that could improve Starwood's sustainability and save the company money by, for example, quickly identifying problems with inefficient water or heating and air conditioning systems. The goal was to enable the company to compare a particular hotel or resort's actual and predicted energy use in real time to find waste.
"I designed a tool where Starwood could review how a property was doing and monitor its energy consumption anywhere in the world," said Nyangon, who has a background in engineering and a focus on big-data analysis. "For example, if there was a water leak at a property in Geneva, it could be detected in [corporate headquarters in] Connecticut before the staff in Geneva even was aware of it."
The monitoring tool relied on data collected by Starwood and on other energy-use databases, with Nyangon designing a way for the company's data to be imported automatically and transferred into a system that its property managers could easily access and understand.
He also conferred with his adviser at UD, John Byrne, Distinguished Professor of Energy and Climate Policy and CEEP director, about strategies for benchmarking energy efficiency in buildings.
EDF and CEEP have a long history of working together productively in placing students in the EDF Climate Corps internship program, Byrne said. Nyangon's fellowship was completed during summer 2015, but he continued to work on the monitoring tool during the next year as Starwood implemented it.
Feedback has been positive, the company said, and both EDF and Starwood have featured the project in their publications. Estimates are that it could save more than $2.4 million a year in energy costs.
"There's no human interface needed with this tool, so you get information automatically," Nyangon said. "It makes it easy to compare one property's performance with others and also with its own previous and expected performance."