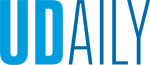 Startup Weekend winner
Article by Carly Ducey December 07, 2016
University of Delaware freshman takes first place at Startup Weekend
University of Delaware freshman Brianna Bannach placed first with her business, Comfort Cushion, during Startup Weekend Delaware at the Venture Development Center.
Startup Weekend is a 54-hour event during which developers, designers and business development leaders come together to pitch concepts and create teams to further develop these ideas.
An Honors student, Bannach is an entrepreneurship and technology innovation major, created by UD's Horn Program in Entrepreneurship in the Alfred Lerner College of Business and Economics.
After witnessing her grandmother's constant discomfort as a result of Parkinson's disease, Bannach created the idea for Comfort Cushion, which uses adjustable air pocket technology to create maximum comfort and prevent bedsores for people with limited mobility.
"I think our team stood out because we had a personal connection to the issue that our team was trying to solve," Bannach said. "I was able to talk about my experience watching my Mommom struggle with not being able to move on her own, causing her to be constantly uncomfortable."
After making her 60-second pitch, Comfort Cushion was chosen as one of Startup Weekend's top six ideas, meaning that Bannach was able to build a team and further develop the idea.
Bannach and her teammates gave their final pitch on Sunday, where they were judged not only on their presentation, but also the effectiveness and reality of their plan.
"It was intimidating watching the more experienced teams present because they were such polished presenters," Bannach said. "But I was able to get through the presentations because I am passionate about our project."
The panel of judges included a variety of professionals from John Legare Williams, the president of The Williams Law Firm, P.A., to Ashley Biden, the executive director of the Delaware Center for Justice and Vice President Joe Biden's daughter.
All who attended Startup Weekend received valuable hands-on experience developing ideas, making pitches and working with a team on a tight deadline.
"Startup Weekend was incredible," said one such attendee, student Trevor Nix. "It aggregates entrepreneurs with a variety of unique backgrounds all together to work on projects that are completed in under three days. The amount you can learn and people you can connect with is incredible."
Participants interacted and collaborated with a variety of mentors, including Mac Nagaswami, founder and CEO of Carvertise, and heard talks from speakers such as venture capitalist, entrepreneur, philanthropist and author Wayne Kimmel.
Startup Weekend is run by Techstars, a global entrepreneurial ecosystem. Its events have occurred in more than 140 countries with more than 234,000 participants since their start in 2009.
Startup Weekend Delaware was brought to the University of Delaware campus by a partnership between the Association of Computing Machinery (ACM), Entrepreneurship Club (E-Club) and the Horn Program.
"The partnership between ACM, E-Club and the Horn Program is symbolic of our commitment to the idea that well-balanced innovation skillsets will yield better, stronger ideas, teams and minimum viable products," said Mona Parikh, Horn Program adjunct professor and lead organizer for Startup Weekend Delaware.
About the Horn Program in Entrepreneurship
The Horn Program in Entrepreneurship ignites imaginations and empowers world changers through educational offerings that emphasize experiential learning, evidence-based entrepreneurship and active engagement with entrepreneurs and other members of the broader entrepreneurial ecosystem.
Through participation in Horn Program offerings, students gain the knowledge, skills, personal capacities, experiences, connections and access to resources needed to successfully manifest innovation and thrive in the rapidly changing world.